This article is more than 5 years old.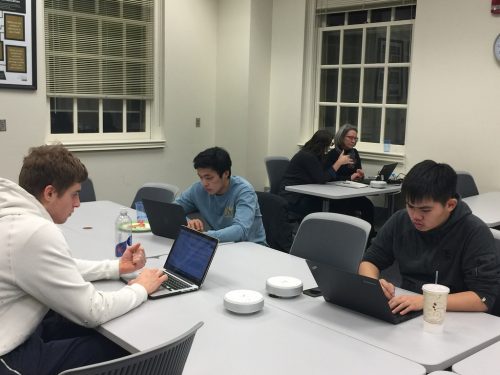 ZSR hosted the first Wikipedia Edit-A-Thon event, on Thursday February 9th. ZSR Librarian Amanda Foster lead the workshop on how to edit Wikipedia pages and was supported by the outreach librarian team. Amanda created a list of individuals who have made a tremendous impact on our society yet who do not have much recognition on the internet. The participants then chose a person from this list and researched about their work in order to create a Wikipedia page for them.
Everyone got a wikipedia account, and a tutorial on how to create a new article or edit an existing article. It was an eye opening experience to learn of all the underground work that's being put in by tireless individuals who are pushing for social reform by making information available to everyone on the web. Most challenging, was finding secondary sources to use in our articles, luckily, there were five ZSR librarians on hand to guide myself, and the seven other participants! This event was a great way to expand my outlook on the less known faces who are fighting against social injustice. Researching and writing about them was an honor.
Here are two wikipedia pages from the event!