As a winner of a ZSR sponsored ticket to the 17th Annual Bookmarks Festival of Authors Southern Lit Lunch (thanks Tim & Mary Beth!), I had the opportunity to attend my first Bookmarks author book conversation and signing event on Friday, September 23. The first annual Southern Lit Lunch featured North Carolina's own Sarah Addison Allen in conversation with, also North Carolina's own, Wiley Cash. Both New York Times bestselling authors shared thoughts, feelings, and behind-the-character information on Allen's newest title Other Birds.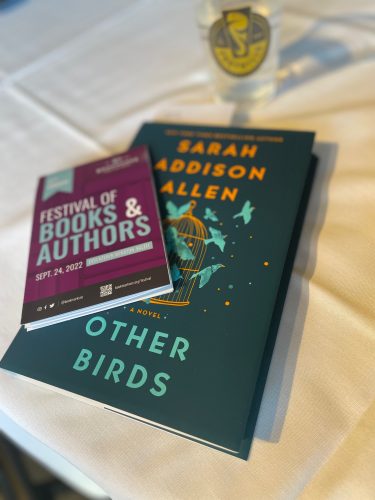 Not only did I get to hear from one of my favorite authors on her collection, I got to sit next to one of my favorite business & economics librarians, Summer Krstevska! Furthermore, being surrounded by 150 other attendees – geeking out over character backstories, the specialty of setting selection, and the glory of the magic realism genre – created a huge sense of belonging for me to, not only the fiction junkie crowd but also, Winston-Salem.
As an avid Forsyth County Public Library and ZSR user for 100% of my leisure reading, I admit that I've missed the look and feel of a bookstore – let alone one with the mission and vision of Winston-Salem's own nonprofit Bookmarks. From local author events, to the LGBTQ, Well-Read Black Girl, and Bookmarks Book Clubs, to the WFU Fall Faculty Showcase coming up in October, Bookmarks has something for everyone.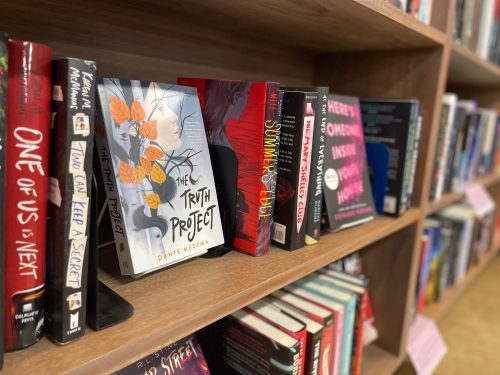 Thanks again to ZSR for supporting professional and personal development by offering faculty and staff chances to attend events like these.