This article has been reproduced in a new format and may be missing content or contain faulty links. Contact zsrweb@wfu.edu to report an issue.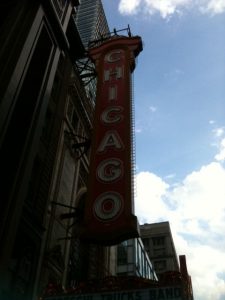 Last week, I had another wonderful opportunity for professional development by attending the SAA Archives 360 Conference in Chicago. I learned quite a bit and met some wonderful archivists doing amazing projects. I will try to summarize my experiences each day with highlights but I am happy to talk about my experience with anyone who wants to know more.
Wednesday:
Attended the Archivists' Toolkit/Archon Roundtable
Heard that the merger of these two (ArchivesSpace) will not be public for at least 3-5 years
Marisa Hudspeth of the Rockefeller Archive Center presented a very interesting Plugin they created for a reference module that can be used within AT. This is something that we should look into for use in Special Collections and Archive, although we have been successfully using LibStats in the same capacity for some time now
ArchivesSpace (the next generation merger) does not plan to have a reference module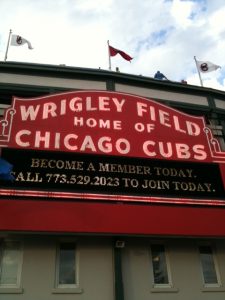 Attended the Cubs vs. Braves Baseball game at Wrigley field
Over 270 archivists from the SAA conference attended
Had the chance to meet many great archivists in a fun setting, including Kristy Dixon from UNC Charlotte, Renna Tuten from The University of Georgia, Laura Starratt from the Atlanta History Center, and Erin Lawrimore from UNCG
The Cubs WON!
Thursday:
Pay It Forward: Interns, Volunteers, and the Development of New Archivists and the Archives Profession
Linda Sellars of NCSU's Special Collections Research Center spoke of her approach to working with students, interns, fellows, and volunteers. Her talk "Balancing Productivity and Learning in Work experiences for Beginning Archivists" stressed making the priorities of student projects fit in with the overall program of the department, not just "busy work." Linda talked about the major time commitment involved in supervising students but the great amount of productivity that can be achieved when students are supervised effectively. Building in the time and the tools benefits the supervisor and the program on a whole, checking in with students often, and having a question answer area (in their case a wiki) where students and supervisors can post questions and answers, building common knowledge for the whole team. She stressed "Excellence not Perfection" when it comes to interns and students, if you strive for perfection, nothing will ever get done.
Lance Stuchall of the Henry Ford delivered a thought provoking and informative talk "Wanted: Free Labor: The Impact and Ethics of Unpaid Work" that really got the room buzzing. He spoke of the importance of paid internships and not "cycling one unpaid position after the other" but instead "affording dignity to the students for their professional level work." He stated that "unpaid positions are not equal to professional positions without pay" and "if you can pay-pay" even if it is a very modest amount. An archivist from Kent State spoke up in the question and answer portion suggesting that institutions are perpetuating a cycle of poverty by requiring a MLIS for unpaid internships. I must say this was a very passionate discussion and got me thinking about how we treat our own students and interns and would love to talk more about it with anyone interested.
Rights, Risk, and Reality: Beyond "Undue Diligence" in Rights Analysis for Digitization
Merrilee Profitt, of OCLC Research, congratulated everyone on "another year when no one was sued for copyright issues on unpublished materials" and continued discussing risks and reasons to display digitized materials online. She announced that SAA has endorsedOCLC's WIP (Well-intentioned practice of putting digitized collections of unpublished materials online) as the organizational standard, and also pointed archivists toward the Triangle Research Libraries Network's Intellectual Property Rights Strategy forDigitization of Modern Manuscript Collections and Archival Record Groups.
Peter Hirtle of Cornell University, known for his copyright chart, joked that copyright and FERPA are the "boogie men" of digitization but almost always the risk does not end with a major lawsuit.
Jean Dryden, of the University of Maryland, and Barbara Aikens, of the Smithsonian Institution, Archives of American Art, added greatly to the conversation urging archivists to "be respectful, but not afraid" and to seek permission when appropriate, directing us to look at SAA's Guide to Orphaned Works.
Friday:
Practical Approaches to Born-Digital Records: What Works Today
All I can say is Wow! What a session. Led by Chris Prom of the University of Illinois, Urbana-Champaign, five panelists discussed born digital materials and "hybrid" collections emphasizing the need to plan, have an open dialog with donors, and most importantly take action!
Susanne Belovari of Tufts University encouraged having discussions with donors regarding the materials coming in and how they see their own "archive." Most donors are not thinking about the digital aspect of their donations nor of their lives, it is just "stuff." Ms. Belovari stressed that hybrid collections (that is ones containing traditional paper-based formats as well as born-digital materials) have been organized by the donors with specific record keeping practices, naming conventions, and structuring. In some cases, there is much overlap between paper and digital materials.
University of Wyoming's archivist Ben Goldman encouraged action by getting the materials off the disks, drives, etc. He explained that immediate action not only got valuable materials off of potentially fragile or obsolete formats but also eliminated one more backlog of things to do later.
Seth Shaw of Duke University was inspirational, informative, and influential to the conversation. Many of the speakers before him had mentioned using his Duke Data Accessioner as a way of migrating data off disks. Seth encouraged institutions to "do something, even if it is not perfect" and left us all thinking about ways to better serve the needs of our patrons, donors, and institutions in a digital way.
The Archivists' Toolkit: Innovative Uses and Collaboration
This was my first time speaking at a conference, I was lucky it was just a lightening talk (only 8 minutes)! I was lucky to be with a group of impressive people doing exciting things with software that I use everyday.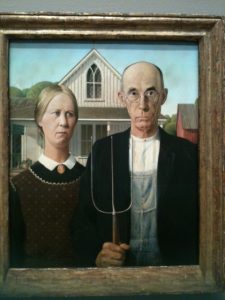 I did get a chance to go to the Chicago Art Institute…amazing!
Saturday:
Exposing Hidden Collections Through Consortia and Collaboration
Fostering a Diverse Profession: Mentoring and Internship Programs
A panel of four archivists and a graduate intern discuss how internship and mentoring programs intersect with SAA's Strategic Priorities, which include promoting and fostering diversity within the profession.
Like I have said, I would love to talk about this further with anyone who wants to hear more about my experience. I learned quite a lot and look forward to adding this knowledge to my work here at ZSR. Many thanks to Lynn for making this experience possible!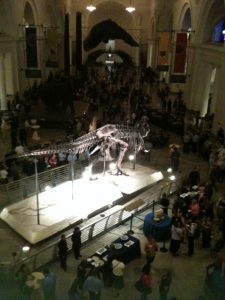 SUE the T. rex, surrounded by archivists at the Field Museum reception. Very cool!