This article has been reproduced in a new format and may be missing content or contain faulty links. Contact zsrweb@wfu.edu to report an issue.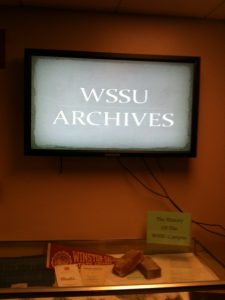 Yesterday, Vicki and I had the opportunity to visit the Winston Salem State University Archives and the archivist Tom Flynn. Although a smaller collection than WFU's and with only Tom as a full time employee, WSSU is doing some great new things to promote their archives to the campus and beyond. The hallway leading down to the Archives is not exactly on a busy path for students, but they have taken some measures to get their materials outside or to entice people in.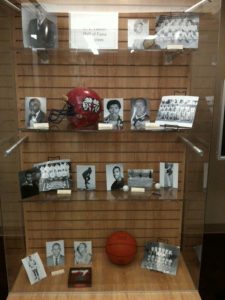 A new exhibit case has recently been added to the hallway outside of the Archives. Tom has chosen sports memorabilia and photographs to showcase materials that may interest students.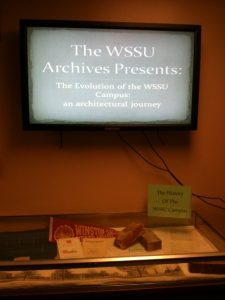 The hallway dead ends into the Archives where a large monitor displays a slideshow of the evolution of the WSSU campus. In addition to the digital display, another case holds memorabilia and artifacts from the Archives holdings. Tom showed us some of the archival collections that have been processed, but he also showed us some of the funny things that can be found in their Archives. We all have them:)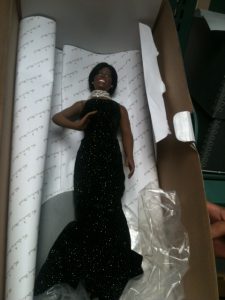 One final similarity between WSSU and WFU was the "go to" names they have permanently in their digitization rooms. Look carefully at the board below.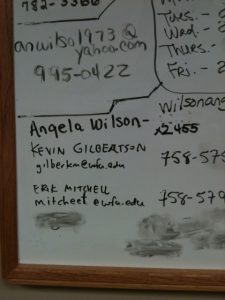 Thanks to Tom for hosting our visit!