This article is more than 5 years old.
Tanya, Craig, and Vicki all mentioned the keynote about the DPLA (Digital Public Library of America) at the Tri-State Archivists' Conference. Before Emily Gore of the DPLA headed to Greenville, SC to deliver her keynote, she was in Greensboro, NC meeting with digital collection managers. I attended the meeting to learn more about the nitty gritty how-to of contributing ZSR's digital collections to the DPLA.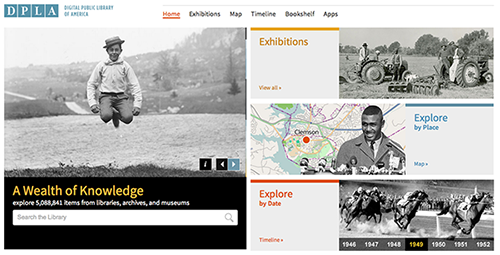 For those who aren't familiar, the DPLA aggregates metadata from the digital collections of libraries, archives, and museums across the United States. In addition to providing a slick search interface at dp.la, the DPLA also makes its API open to developers and encourages the building of apps on top of this platform. By contributing our metadata to the DPLA, we will expose our collections to a national audience. In addition, we will drive traffic to our site from both the dp.la site and apps built on top of the DPLA API.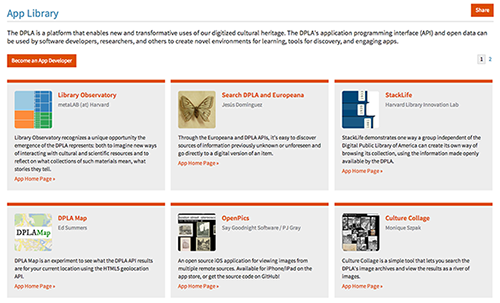 At DPLAfest 2013, the North Carolina Digital Heritage Center was recognized as one of three new service hubs that will aggregate metadata from their regions and serve as a conduit to the DPLA. Over 120,000 records from North Carolina institutions are currently available at dp.la, including records from the State Library of North Carolina, State Archives of North Carolina, and the libraries at the University of North Carolina at Chapel Hill, East Carolina University, and the University of North Carolina at Greensboro in addition to all the records made available by the North Carolina Digital Heritage Center itself at digitalnc.org.
When an institution contributes collections to the DPLA via a service hub such as the North Carolina Digital Heritage Center, they share an item's metadata as well as its thumbnail.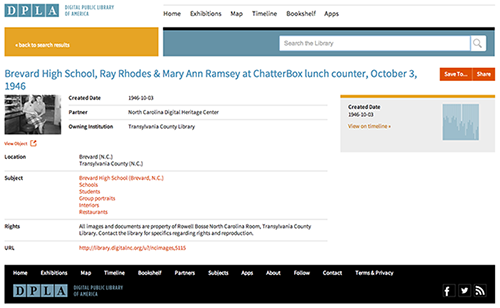 The DPLA record recognizes both the service hub (in the example above the North Carolina Digital Heritage Center) and the contributing institution (Transylvania County Library). Clicking on either the item's thumbnail or "View Object" takes the user to the item as it appears on the original site, in this case digitalnc.org (see below).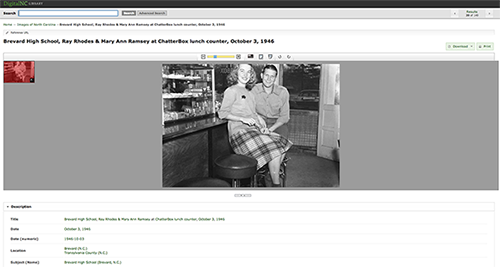 One more interesting thing to note about the DPLA's approach to aggregating digital collections is that metadata shared with the DPLA is made available under a CC0 license. By participating in the DPLA, we agree that others may re-use our metadata. However, it's important to recognize that metadata rights are not equal to digital object rights. Rather, the digital objects we make available via Wake Space remain available under whatever terms we determine.
The North Carolina Digital Heritage Center is currently in the process of evaluating our feeds before adding selected collections to the DPLA. Feel free to contact me if you have any questions!