This article has been reproduced in a new format and may be missing content or contain faulty links. Contact zsrweb@wfu.edu to report an issue.
I was really hoping for two things to happen during my trip to Philadelphia for the 2014 ALA Midwinter conference: 1) to eat a cheesesteak on the Rocky steps with Boyz II Men, and 2) to become more involved in LITA as a 2014 Emerging Leader. The former never materialized (they never returned my phone calls, and cheesesteaks are overrated anyway), but the latter happened in a very big way. Let me tell you about it.
Emerging Leaders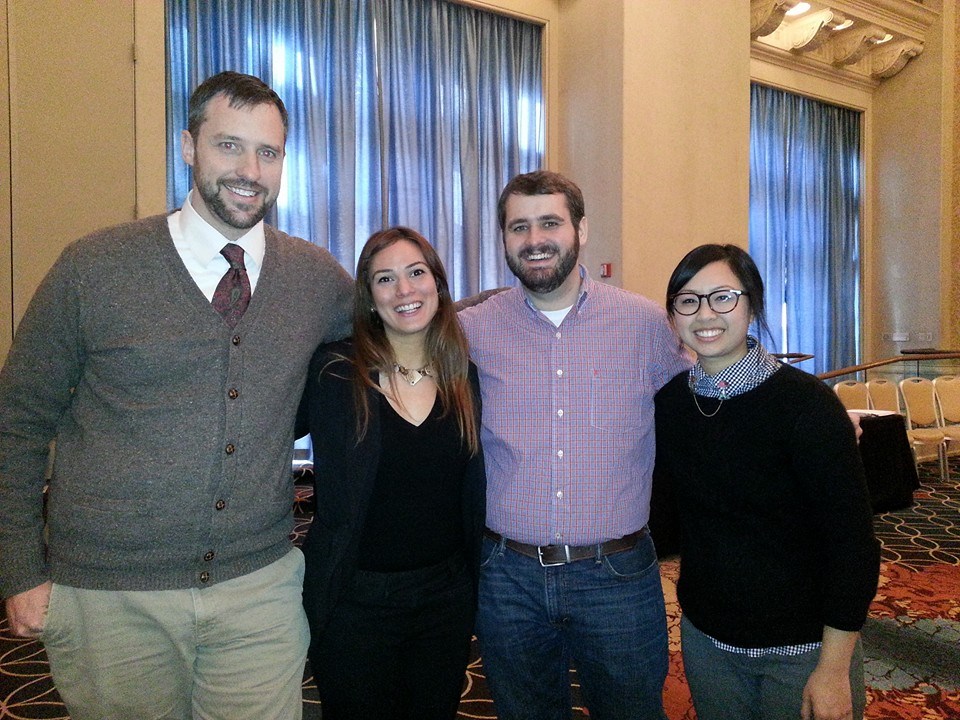 I started my conference bright and early on Friday, spending all day in a session with the rest of this year's class of ALA Emerging Leaders. This was essentially a crash course on ALA structure, leadership development, and project management. For those unfamiliar with the Emerging Leaders program, each year anywhere from 50 to 100 individuals are selected to participate, many of whom are sponsored by an ALA division, round table, or chapter. The goal is for ELs to learn more about the organization so they might seek out positions of leadership down the road. To help this along, participants are assigned to a team that spends the next six months tackling a project from a division or round table. My team has been tasked by ALCTS to evaluate their social media presence and come up with a set of recommendations for using social media to attract new members. We'll then present our work at ALA Annual in Vegas. My team is wonderful–I'm so lucky to get to work with them.
As part of our session, we had the great opportunity to hear from current and past ALA leadership, including the entire lineup of active ALA presidents. My team couldn't pass up this photo op: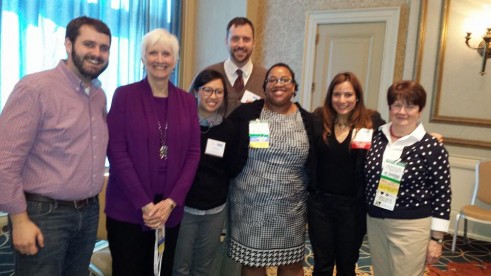 LITA
I'm very fortunate to be one of the two Emerging Leaders sponsored by LITA, which I now consider my home within ALA. Some of the "other duties as assigned" that come with being a sponsored EL involve helping with those weird things that don't really fall under any one particular committee. Among other things, I helped organize the #becauseLITA social media campaign, I monitored backchannels for questions during a LITA Board Meeting, and I helped design and run the activities for the LITA Town Meeting, all of which were a lot of fun and allowed me to see the organization from a different perspective. On top of all of that, I also got to know much of the current LITA leadership (LITAship?) and talk to them about how I might get more involved. If you want a #becauseLITA badge ribbon (for whatever reason), let me know–I still have a small handful.
Programs
I've never been very good at picking programs, but I did pretty well this time by sticking with the big crowds. I opted not to go to many programs that aligned closely to my work (e.g., there was a session on MOOCs that was geared toward beginners–not a bad session, just not particularly useful to me). Some highlights included #libtechgender, a LITA-sponsored panel that sparked some incredibly lively discussion around the topic of intersectionality (a new word to me) in tech-related library work, an update from Dan Cohen at the DPLA, including the results of the hackathon that bred @historicalcats, and LITA Top Tech Trends, which explored Open Educational Resources and wearable technology.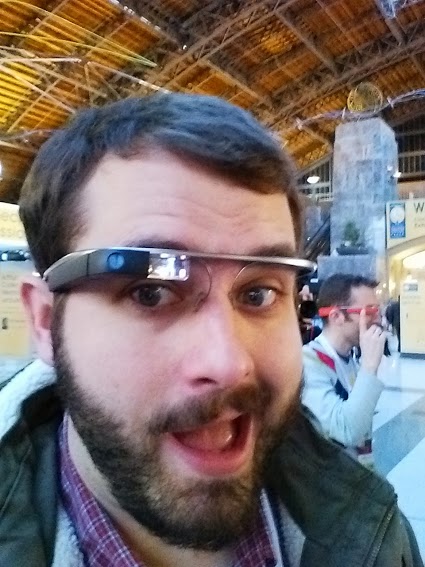 While the weather could have been better, and I didn't eat any sandwiches with a Philly-based R&B group, Midwinter was full of meaningful connections and exciting discussions. I can't wait for Annual in Vegas!