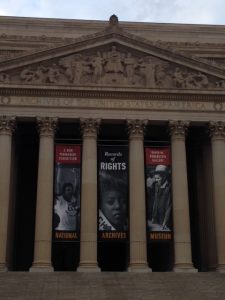 Recently, I had the great pleasure of attending the Modern Archives Institute (MAI) at the National Archives and Record Administration (NARA) in Washington, DC. This was a two week intensive archival training course covering all aspects of archival work. Held twice a year (January and June) the MAI session I attended was the 115th. With thirty two attendees from all over the United States, this was a tremendous learning experience for all of us. The format was mostly lectures by professionals in the field as well as some tours, hands-on exercises, and plenty of time for discussion. Although we all had a wonderful time and saw some really cool stuff, priority number one was learning as much as possible.
The first week was spent at "Archives I" which many of you may know as the main NARA building in downtown Washington, DC. We were guided throughout the two week course by the amazing Mary Rephlo and welcomed the first morning by the Archivist of the United States, David Ferriero. We had roughly eight hour days of lectures on topics including: introduction to archives, overview of records management, appraisal & acquisition, arrangement & description, archival management, grants, and archives & law. We were lectured by leaders in the field with years of experience. I cannot express how grateful I am to have been able to sit in on the first week of lectures and would be happy to discuss each and every one further.
Week two appropriately kicked off with two days at "Archives II" in College Park, Maryland. For our class, Archives II was all about non-textual materials. We attended lectures on and took tours of: preservation, conservation, cartographic records, photographic records, A/V media preservation and reformatting, and electronic records.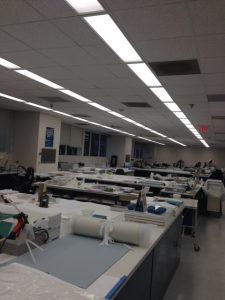 These sessions were invaluable in addressing the much messier, confusing, and sometimes un-readable materials that lurk in archival collections.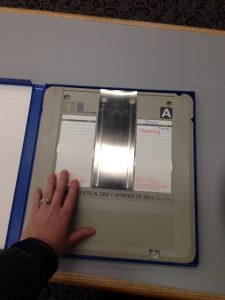 We continued our week at Archives I with an immersion day into education, access, exhibits, and reference. As you can imagine, like so much of what we learned at NARA, the scale they work on is slightly larger than what we do here. It was inspiring to see, however, how important of a priority they make these aspects of archival management. As well as one arranges, describes, and preserves the records, they mean nothing if no one knows about them, uses them, or sees them.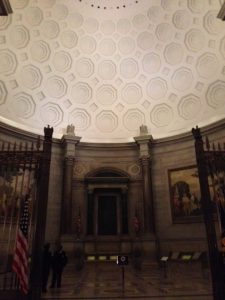 We spent our penultimate day at the Library of Congress where the Manuscript Division hosted our visit. We had a very inspiring presentation by Laura Kells and Meg MacAleer, two processing archivists, titled "The Truth Behind Original Order: Or What To Do If A Collection Shows Up In Garbage Cans." Although the LC Manuscript Division is also working on a scale far larger than ZSR, it was great to hear from two archivists who are working with personal papers and manuscript collections rather than large government record groups.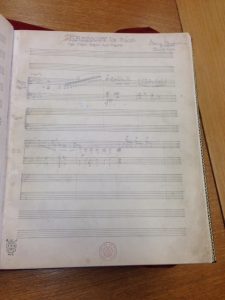 As you may imagine, we got to go on some pretty cool tours at the Library of Congress. Both the Music Manuscript Division and the Rare Books and Special Collections Division pulled out some treasures to show off to us gawking visitors.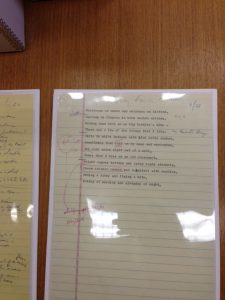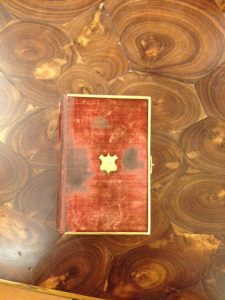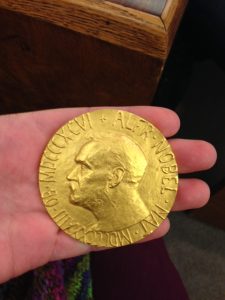 After picking ourselves up off of the floor of The Library of Congress, we spent our last day back at Archives I discussing ethics and ongoing professional issues. It was a bittersweet day for our group knowing it was all over but we were excited to get back to our institutions to use the knowledge we had acquired. I am inspired by all of the professionals I met on this trip and equipped with information and a solid network of people to turn to with questions. I am confident that each and every lecture I attended will inform the work I do here at ZSR and will impact the Archives positively. Thank you to everyone here who made it possible and to my teachers and cohort in Washington, DC. This was a once in a lifetime experience! I would be happy to talk anyone's ear off about the minute details I have written in my notes and floating around in my head.