This article is more than 5 years old.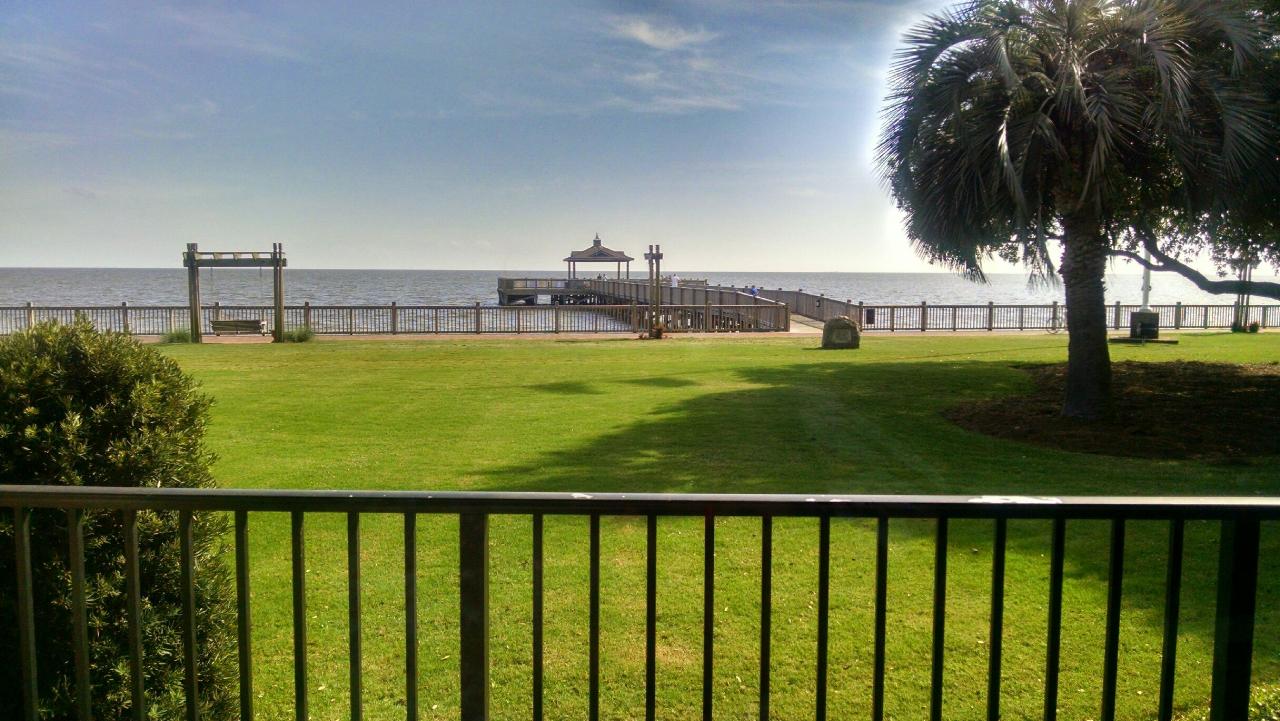 A trip to Alabama was the next stop on my journey as the NCLA Southeastern Library Association representative. The Alabama Library Association played host to SELA in the beautiful water front city of Point Clear April 7-10. During my report to the SELA Executive Board, I shared details around our upcoming conference. I unofficially invited the group to consider NCLA's 2017 conference, which by the way will be held right here in Winston Salem, as a possible site for their next joint venture. A document detailing financial workings is forthcoming. I did take the opportunity to discuss the idea of NCLA hosting a regional Leadership Institute. The idea was well received by the other state reps in attendance. I suggested having the current SELA President attend the 2016 Leadership Institute might confirm or alter our thinking around this topic.
Whenever I attend the SELA conference I always look for ideas that I can bring back to NCLA. Here are a couple of things I noted. First, the conference planning committee members wore identical brightly colored t-shirts. This made them easily identifiable as those in the know. Secondly, the members of the committee monitored the session rooms and opened the doors when it was about three to five minutes remaining in time for the allotted program. This kept the flow of the day on schedule. The conference theme was around Super Heroes. Each exhibitor had a sticker which matched an entry on the Superheroes bingo card, for which the winner of got a prize. Each meal function was a $$ ticketed event.
Michael Dowling, the Director of ALA's Chapter Relations Office was the featured facilitator for a session entitled, "Alabama Libraries into the Future." Dowling facilitated a discussion around the future of the library profession. I thought this type session facilitated by our NCLA President, Executive Board members or even the New Members Round Table, might provide a means for open deliberate conversations around librarianship, member association growth, engagement and development. The opening session featured author Craig Johnson of the Walt Longmire mystery series. This was a lighthearted conversation that set the tone for a relaxed enjoyable conference. Though I never saw any official numbers, their attendance seemed much lower than ours. Attendees were able to choose amongst only five to six concurrent sessions at any time.
Some of the most notable sessions for me were those dealing with issues of management and leadership development. It seemed that there was at least one offering within each grouping of concurrent sessions. Sessions featured mostly collaborators from varying library types sharing experiences and lessons learned around similar topics. I elected to attend those focusing around the management of library student assistants, writing employee orientation manuals and designing content for personnel handbooks. I also found the sessions on engaging 1st year students and building community partnerships most informative.
If you want to hear more, just let me know.