This article is more than 5 years old.
I had the wonderful opportunity of attending the annual meeting of ALABI (the Association for Librarians & Archivists at Baptist Institutions), hosted by the American Baptist Historical Society (ABHS) located at Mercer University (Atlanta, Georgia). The theme was "Transitions & Turnarounds: Successfully Navigating Change in Baptist Archives and Libraries" and while this is a small archives group, it is always inspiring to meet with them. They are a solid reminder of Wake Forest's past.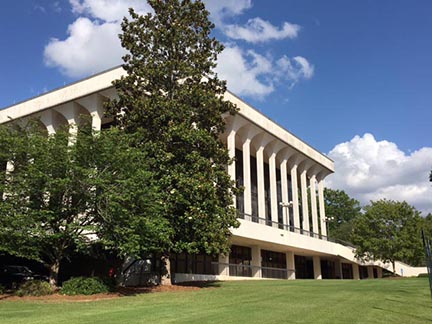 Many of the presentations resulted in broader group discussions, the most interesting concerning ways for Baptist repositories to aggregate their metadata and share our collections with a broader audience. Repositories submit their annual reports in advance, and I shared updates about our new and processed Baptist-related collections, the LSTA digitizing project, and our plans for the future. I especially enjoyed presentations from the Southern Baptist Historical Library and Archives in Nashville (who coordinates ALABI) and their staffing changes, an overview of the split between Mercer and the Georgia Baptist Convention in the 2000s, and a tour of the American Baptist Historical Society. I was quite envious of their storage areas: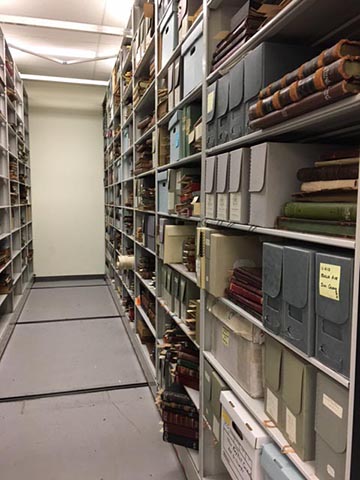 ALABI honored recently retired ABHS Director Dr. Deborah Van Broekhoven, who also happened to be a former History Professor at my alma mater, Ohio Wesleyan. While our time did not overlap, we shared stories about my favorite professors. While it was a quick trip to Atlanta, it was well worth it!