Visiting the 360 Degree Observation Deck of the John Hancock Building [with Lynda Kellam from UNCG]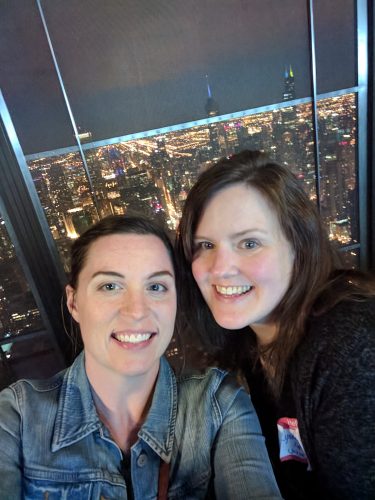 On Monday, after my committee meeting, I had some time to kill and happened upon the Chicago Cultural Center. I stopped to chat with the person at the welcome desk and discovered that this building was Chicago's first central public library! When the new Harold Washington branch was built, they converted the old building into a cultural center, which hosts art exhibitions and community programs. The building retains its original Tiffany dome (the world's largest!) and features quotes about books in the marble panels around the room, as well as other book and library-themed symbols. As you can see from some of the photos on its site, it's absolutely beautiful, free, and well worth your time (and practically next door to an amazing coffee shop, Intelligentsia, which fueled my final conference day).
The amazing Carla Hayden was at ALA with a huge staff from the LOC and did some Q&As in the exhibit hall.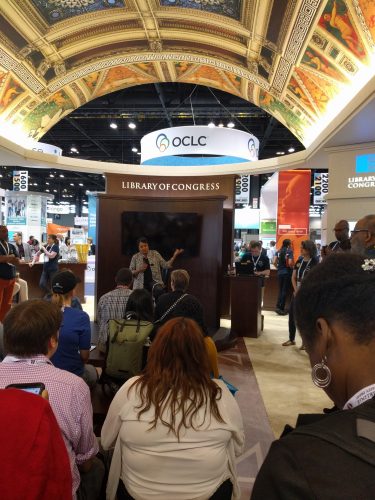 And, of course, I grabbed some books, ate some delicious food and drinks, spent quality time with colleagues, and generally enjoyed my time in the amazing city of Chicago!