On April 27th, I attended the 2017 Administrative Professionals Conference at WinMock in Bermuda Run, NC.  Each year about 250 administrative professionals from local Higher Ed institutions and health care industries gather for a full day of learning, networking, and fun.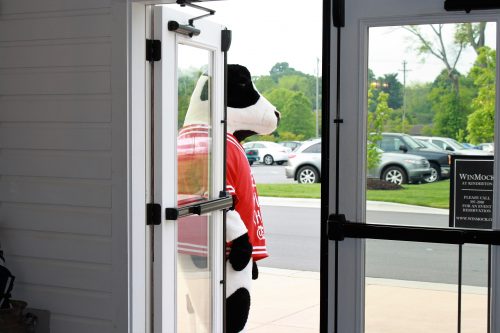 2017 Guest Speakers:
Melinda Smith, author, trainer, and life organizer, spoke on the topic of "The Complete Guide for Balance & Harmony: Work, Home, You." Melinda discussed ways to simplify life demands and finding balance for interconnecting work, home and you.
Al Yountz, motivational speaker and comedian, spoke on the topic of " Humor in the Work Place." Al shared techniques on being productive and stress free in the workplace, all while taking our job serious and ourselves lightly.
Al's Life Management Technique: Recognize Understand Manage Change
Laura Hamilton, President of Laura Hamilton Seminars, Inc. Laura's topic was "The Hero is You." Laura used her sassy, witty humor to encourage attendees to be administrative superheroes by doing tasks wholeheartedly, making wise decisions and developing action plans for continued success.
I really enjoyed the 2017 conference and can't wait to see what's in store for 2018!