On Friday, October 20th, fresh off an amazing NCLA conference, ZSR teamed up with OLAS and the Intercultural Center to host our second ZSR en la Noche! West End Mambo performed from 7:30-10:30, and the members of OLAS brought in food from local restaurants. This was the second time ZSR and OLAS have teamed up to host the concluding event celebrating Hispanic Heritage Month at WFU! This year we were also celebrating the 10th anniversary of OLAS!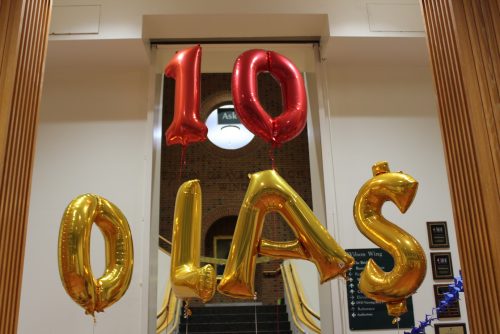 Like last year, this was a fun event with great music and great food! 113 people attended, about the same number as last year. You can check out some wonderful photos of the event taken by ZSR Ambassador, Layla Ghiai, on the ZSR Flickr site.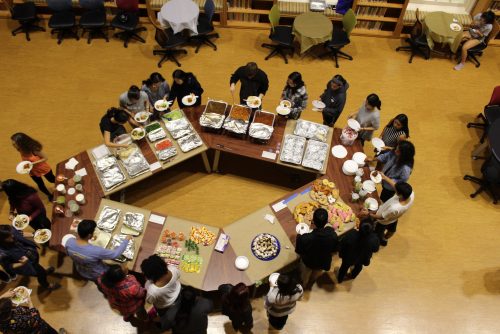 Thanks to Mary Beth Lock, Meghan Webb, and Kaeley McMahon for working the event, and to Dean Pyatt for his continued support of this event! We also want to thank all the student leaders of OLAS who worked so hard to make this a great event, and the staff of the Intercultural Center for all their support and help in addition to joining us for the event. It was truly a team effort!