I traveled to Seattle May 7-12 to attend the annual conference of the Academic Business Library Directors (ABLD) on the campus of the University of Washington in Seattle. ABLD is a small group of business school librarians who work at libraries serving most of the top 50 business schools in North America. We meet annually on the campus of a member school. We also have a joint meeting every four years with our colleagues from top business schools in Europe and Asia.
Despite Seattle's reputation for a rainy climate, we experienced great weather all week.  The University of Washington has a beautiful campus and the many rhododendrons that were in full bloom made the campus look even more beautiful.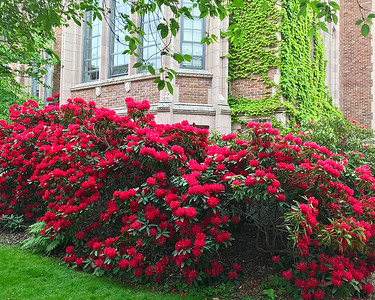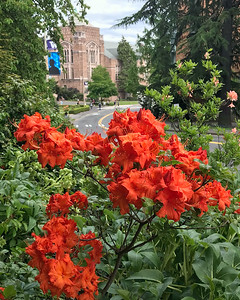 Before the meeting began late Tuesday afternoon, I visited the Museum of Flight, located at the original site of the Boeing Company. Its fantastic collection of aircraft from all eras of the age of flight was as impressive to me as the collection of the Air and Space Museum in Washington DC.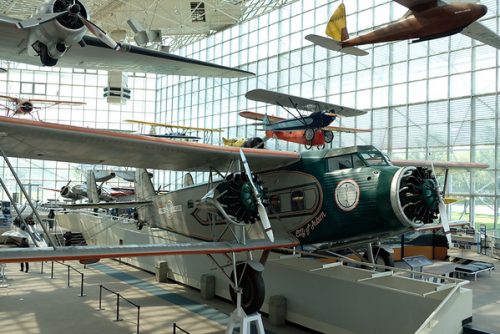 Our meeting began with a reception in the architecturally impressive Suzzallo Library, the main library on the UW campus.  Library Director Betsy Wilson welcomed our group to campus.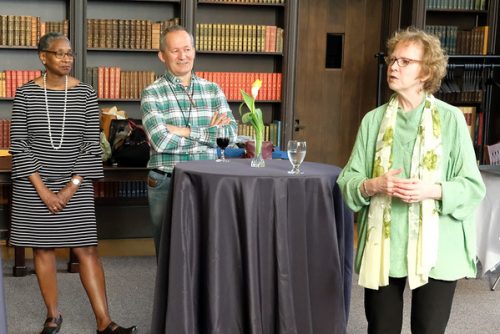 We also had a tour of UW's Foster School of Business and part of the campus.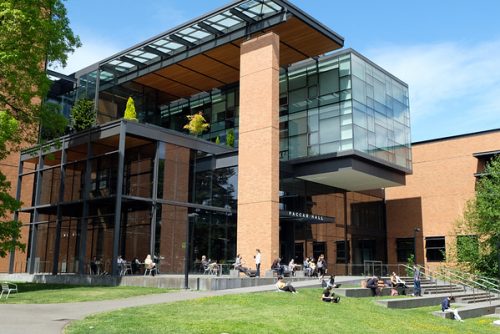 Since ABLD  holds its annual meeting on the campus of a member school, ABLD members get to see a lot of other business schools and the libraries that serve them.  There are probably as many models of library service to business schools as there are members of ABLD.
Some business schools still have their own libraries funded by the business school. Other schools have libraries that are full-fledged branches of the main library. Some business schools are served only by a nearby main library and some schools are served by both an information center physically located in the business school and by a main or larger subject library.
The Foster Business Library at UW is a traditional branch library with a relatively small print collection.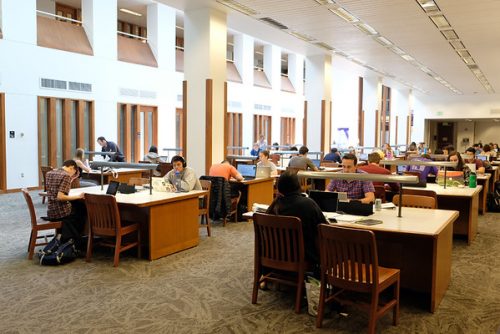 Another one of the benefits of meeting on a business school campus is that we usually get to hear from one or more faculty members from the host school as guest speakers.  At Washington we heard from UW School of Business Professor Oliver Rutz and School of Information Professor Jevin West.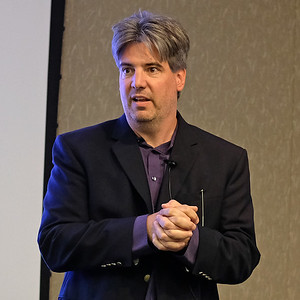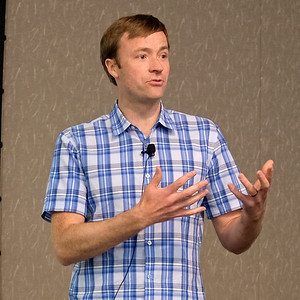 Prof. Rutz talked about his teaching and research in the areas of online advertising and marketing and the use of "big data" in marketing.  Prof West talked about a course that he co-teaches in the School of Information called "Calling Bullshit in the Age of Big Data" and a website that he and his students manage called Callingbullshit.org.
As can be seen from the interests of these two presenters, data management was the main theme of the meeting.  Debra Wallace, director of Harvard Business School's (HBS) Baker Library presented a talk about the Baker Library's data management program.  Two of Debra's colleagues, Michael Hemment and Katherine McNeill, joined Debra in her presentation by appearing in a live video and audio link from Harvard.
ABLD members from Vanderbilt, UCLA, Yale had a panel discussion about how data is managed at their business schools and how librarians participate in the process.
Everyone knows that Seattle is home to a couple of very big and famous technology firms, but it is also home to some lesser-known tech firms whose products are of interest to business school librarians.  We were fortunate to visit the headquarters of two such firms: Tableau, a  data analysis software firm; and Pitchbook, a company that is the leading provider of information about the private equity and venture capital industries.
One of the highlights of the meeting came on the last night. We visited the Seattle Public Library, an impressive building whose exterior is all glass.  Business librarian Jay Lyman conducted a tour and then we had dinner in one of the library's meeting rooms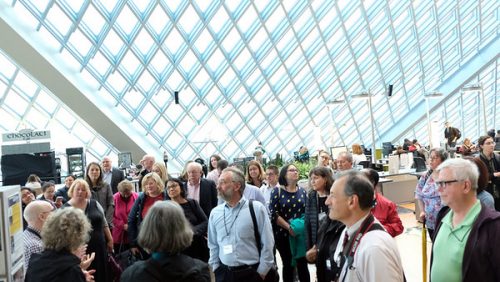 While all the formal activities that take place at our annual meeting are worthwhile, the opportunity to network informally with other business school librarians during breaks and meals is also a valuable part of the conference. The small size of our group allows the members to all know each other on a personal basis.
I'm looking forward to next year's meeting which will be hosted by Debra Wallace, director of the Baker Library & Bloomberg Center at Harvard Business School.  While I have visited the Baker Library a number of years ago, I haven't seen it since it went through a major renovation in recent years. Since the Baker Library is by far the most important business library in the world, it promises to be a great venue for the next meeting.
Click here for more photos of Seattle and the ABLD meeting.