Her conversation, as was already mentioned, was her very personal views on what it was like to live in the White House. She talked about the readjustment that was necessary as she went from being a lawyer, and a CEO of businesses, (and a pretty big deal in her own right, in an equal partnership with her husband), to a position where she was more behind the scenes and second banana. She was given a few opportunities to speak about the current political situation, but she steered clear of all of it.  Her book, Becoming, is due out in November.
I was heavily involved in SustainRT programming, (the Sustainability Round Table for ALA) as I've been serving as the Member-at-Large for the last two years and as liaison to the programming committee.  We had two programs that I organized, and a poster session to discuss the value of SustainRT in building resilience in libraries.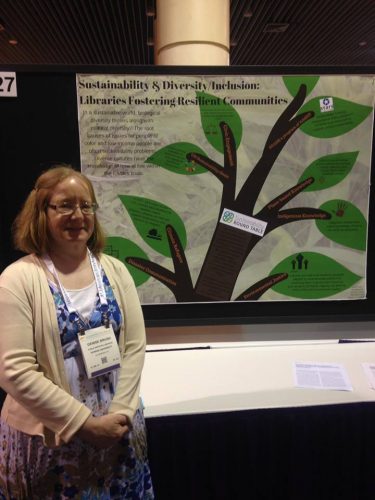 Denise Brush, SustainRT member, discusses the value of fostering resilient communities, and all the ways that SustainRT helps build those connections that sustain. I also mediated a panel discussion called "The Rising Tide: How Libraries Sustain a Planet in Crisis." That session paired Andy Corrigan from Tulane University and Marylyn Haddican from the Jefferson Parish Public Library, one academic library and one public library, who discussed how they each responded to the needs of their communities in helping them recover from Hurricane Katrina.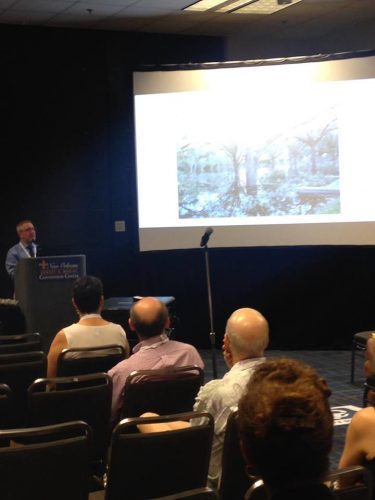 Andy Corrigan, Tulane University.
I spent time on the vendor floor to follow up with the vendors who are so crucial for our success. I talked with SpaceSavers about our upcoming offsite storage expansion, and three vendors who have a self check solution for checking out materials from the library, as we will be implementing a kiosk in the library sometime in the next year. I also found a really cool scanning solution that we might be able to use to replace our aging scanners at Circ and Ref.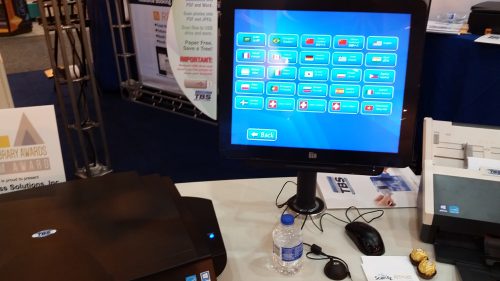 And of course, being NOLA, we had to have at least one excursion out to get some beignets.