In April, I attended the annual meeting of the Academic Business Library Directors (ABLD), which was hosted by Harvard Business School's Baker Library. Our group met on the HBS campus, which is located in Boston, across the Charles River from Harvard's main campus in Cambridge.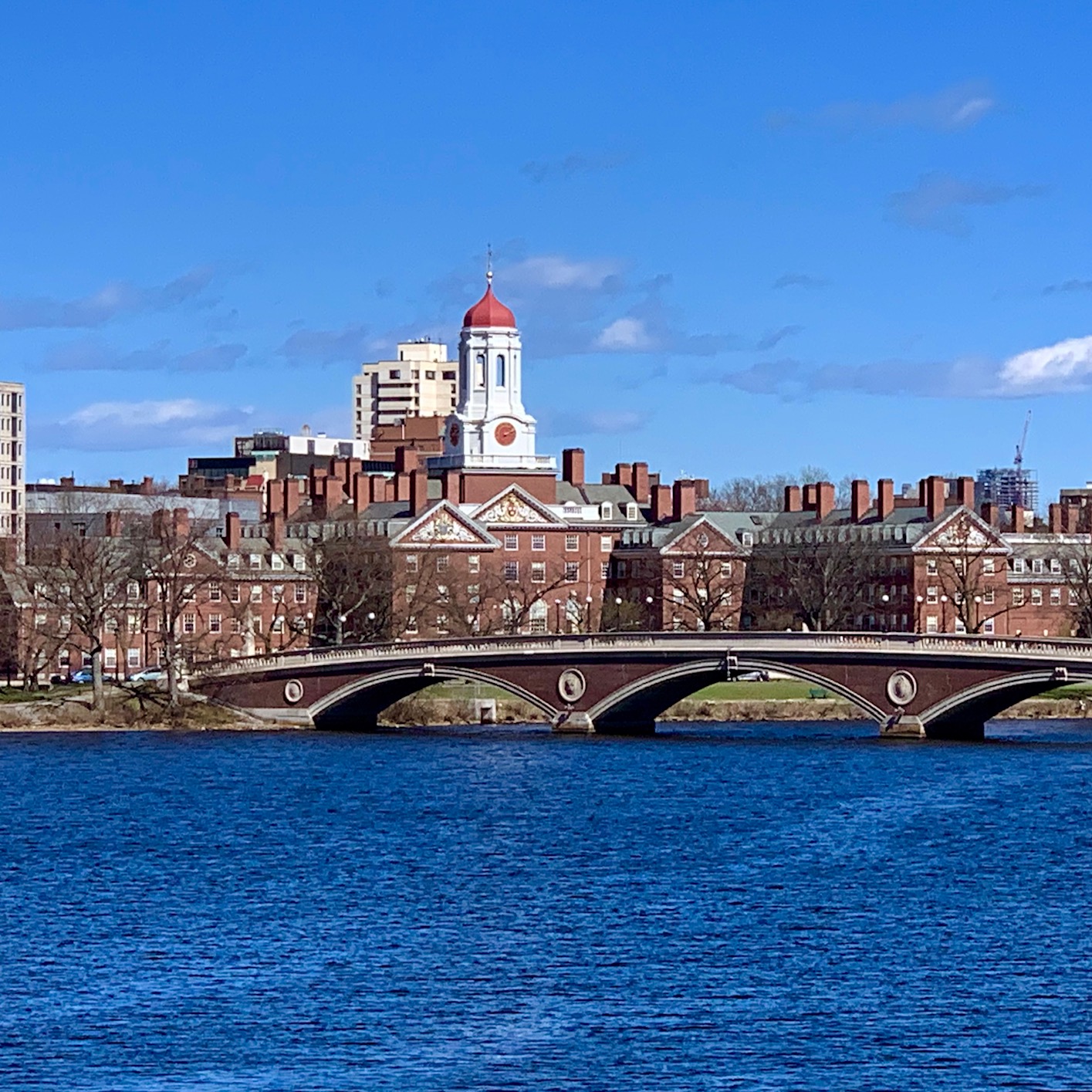 ABLD is a small group (currently 42 members) of librarians whose members come from the libraries that serve most of the top business schools in the U.S. and Canada. The group meets annually on the campus of one of the member schools.  The meetings offer opportunities to both learn from professional colleagues and to become familiar with the operations and staff of another library serving a major business school.
Getting an inside view of HBS and Baker Library was the highlight of the trip.  No other business school or business school library is quite like these institutions.  By comparison to other business schools and their libraries, HBS and Baker are BIG-big in size, resources, staff, programs, research support, etc.  Here is a photo of Baker Library: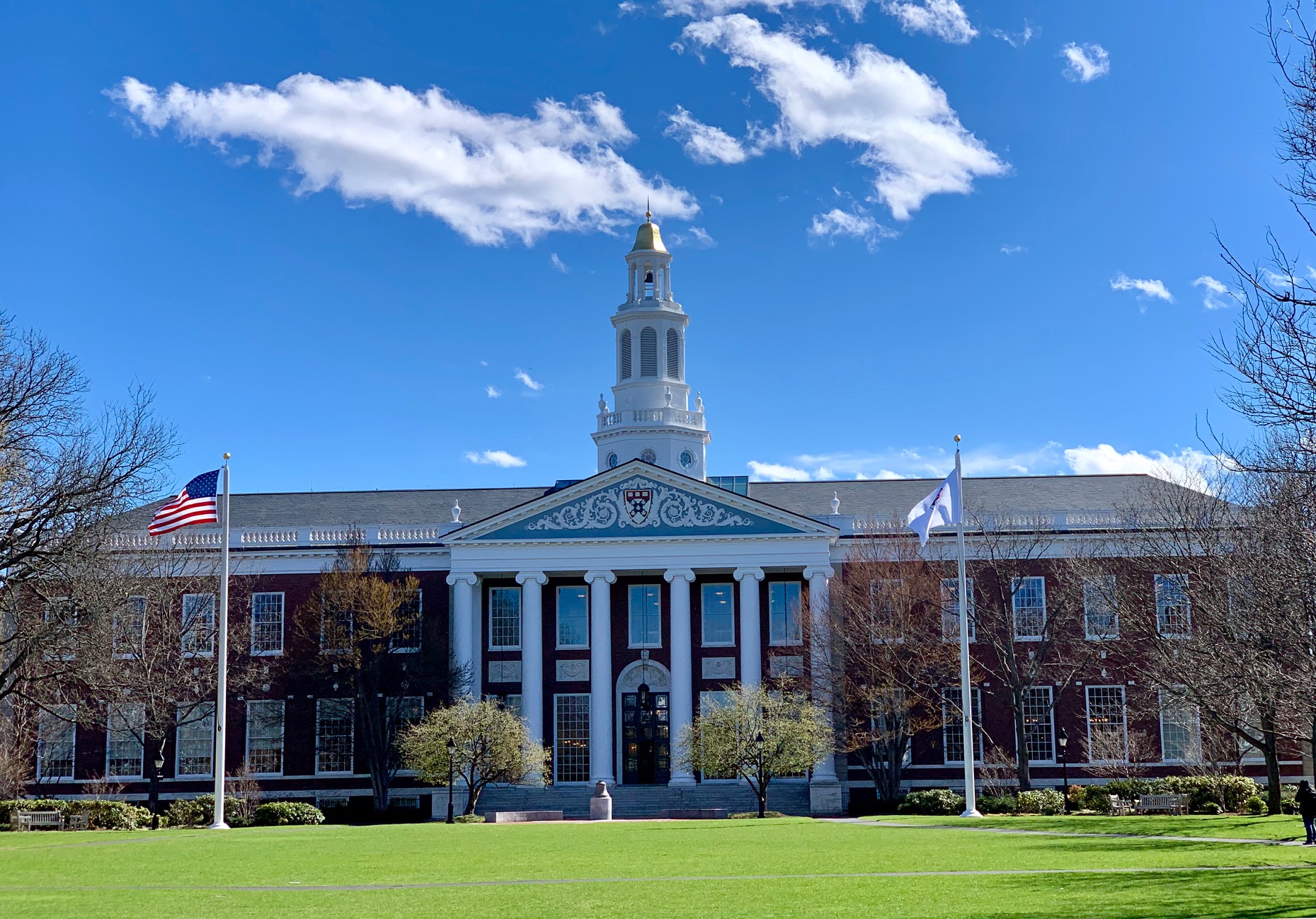 Baker Library, though it serves only the faculty, MBA and PhD students of HBS, is similar in size (184K sq. ft.) to the ZSR Library building. The Baker staff numbers about 45 people who work in all areas, ranging from research & instruction to special collections.
The Harvard Business School campus contains an impressive array of about 35 buildings, some of which we toured during the meeting.  One of the newest and most impressive buildings on the HBS campus is Klarman Hall, which contains a high-tech, 1,000-seat auditorium that can be arranged to accommodate small, medium or large-size audiences.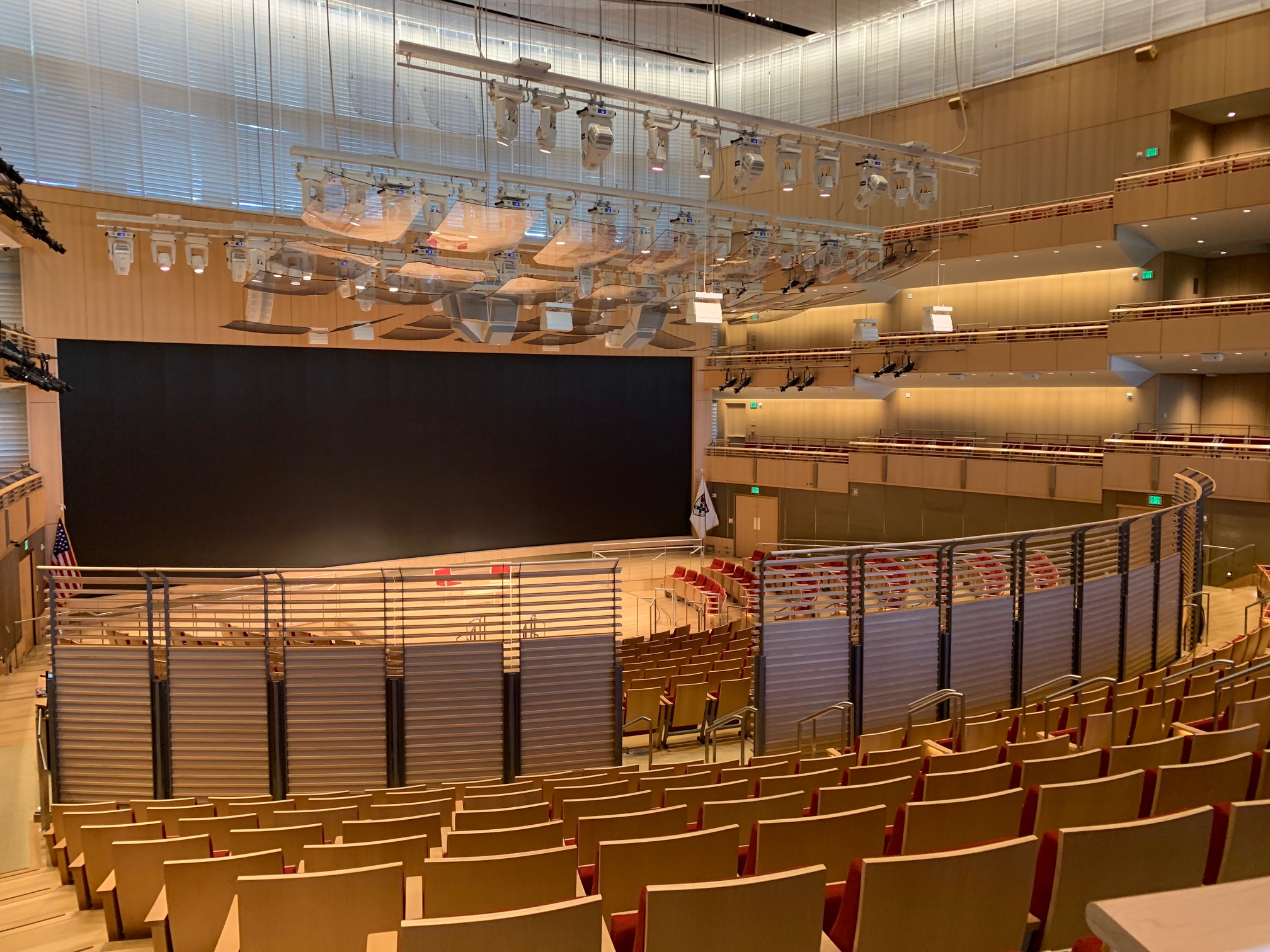 The agenda for ABLD meetings usually contains a mix of presentations by members and invited speakers, a vendor showcase with a limited number of invited vendors, visits to nearby places of interest and some social time.
Among the invited presenters on the agenda were Willis Emmons, an HBS professor and director of the school's Center for Teaching and Learning, and Sanda Erdelez, Director of the Simmons University School of Library and Information Science.
Emmons is an expert teacher of the case method, which is the primary style of teaching used at HBS. Many other business schools, including the WFU School of Business, also employ the case method in some classes.
Thanks to Professor Emmons, we experienced a class based on the case method. He and Baker Library director, Deb Wallace, wrote a case for ABLD members entitled "A Case for Librarians: Enriching Case Learning and Teaching." Emmons led our group though a discussion of the case in the same manner that he teaches a case for MBA students.
Professor Erdelez of Simmons spoke about "Developing the Next Generation of Business Librarians." It was a timely topic, since several of my colleagues have noted that there seem to be fewer students emerging from library schools who are interested in and have subject backgrounds in business.
Boston is home to many other universities and libraries, and we took advantage of that fact to visit the business school libraries at MIT and Boston University (the directors at both are members of ABLD).  We also toured Boston Public Library and its business information department (located in the Philip Johnson-designed newer wing of the library). Following the tour, Gregor Smart, head of the Kirstein Business Library & Innovation Center, hosted a reception for the group in the original building. This photo shows the reading room in the original building: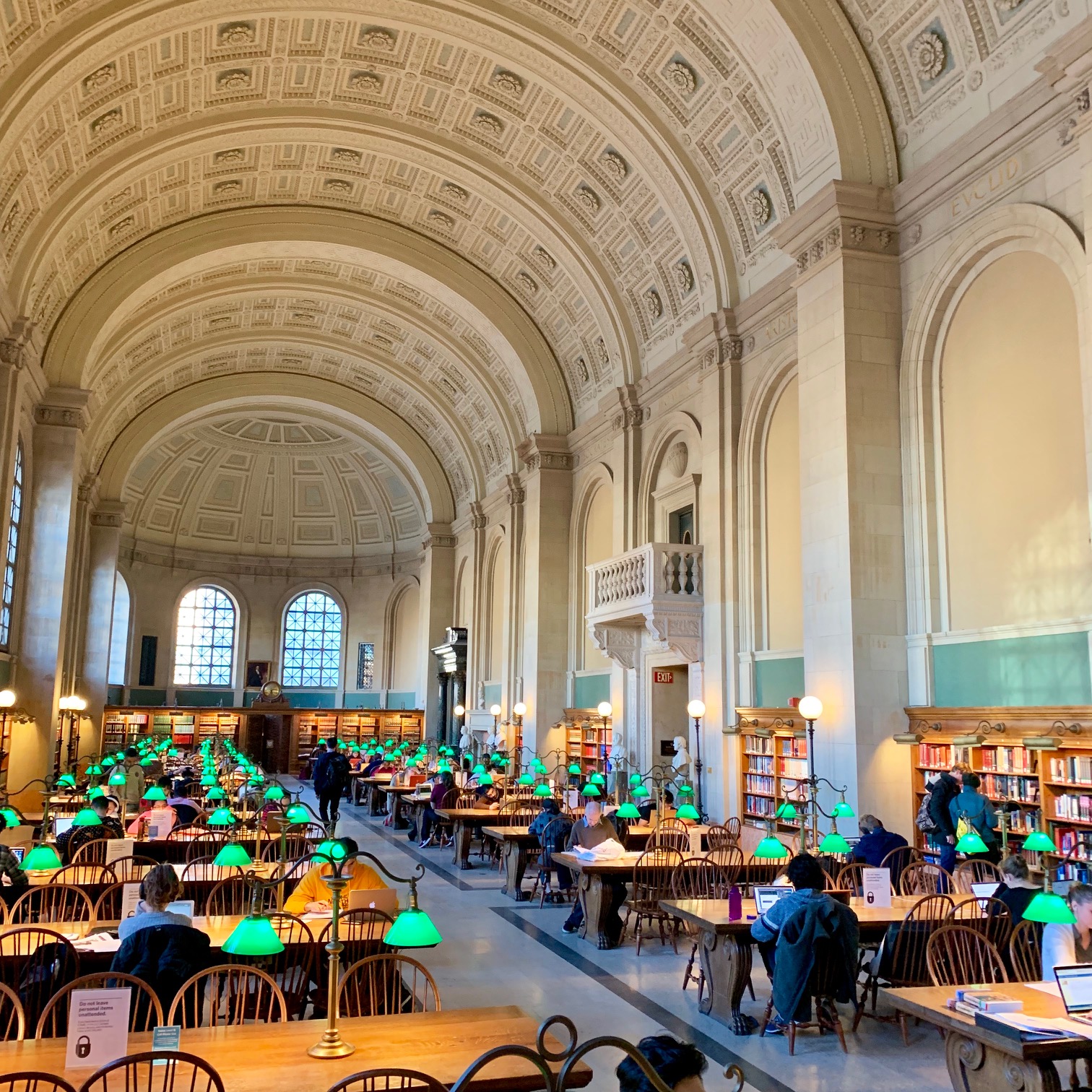 Our meeting concluded with our annual business meeting at which I officially handed over my duties as ABLD webmaster and mailing list owner to two younger, newer members of the group.  I had been performing both tasks (using Google sites and Google Groups) for the last several years. We also elected a new chair-elect and started the process of planning next year's meeting, which will be a joint international meeting with our European and Asian sister groups, EBSLG and APBSLG.  As has been the practice since 2000, we hold a joint international meeting about every four years. Next year the meeting will take place at the Vienna University of Economics and Business.