Question #9
Plagiarism Tutorial
Plagiarism Tutorial: Welcome
This tutorial is designed to challenge your understanding of plagiarism and the ethical use of sources in academic writing. You will see ten samples of source material and ten corresponding examples of student writing. It is up to you to determine if the student has used each source responsibly.
At the end of this exercise, you will be asked to list three best practices for using sources responsibly. These rules and your results can be shared with your professor.
For more information, see Recognizing & Avoiding Plagiarism.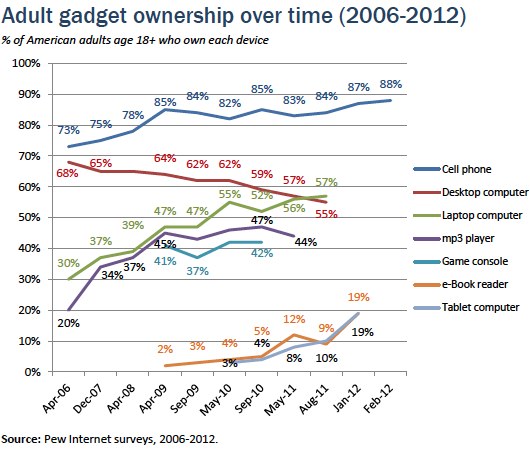 Zickuhr, Kathryn, and Aaron Smith. "Digital Differences." Pew Research Center: Internet and Technology, 13 April 2012, www.pewresearch.org/internet/2012/04/13/digital-differences/.
Student Writing Sample
The Pew Internet Surveys show that by January 2012, approximately 19 percent of American adults owned tablet computers, although the trend suggests continuing increases.