Over the last few weeks, Kevin, Jean-Paul and I have been finalizing the release of our Vufind implementation by working through the list of issues and observations submitted by library staff in our wiki. We were able to resolve many of the issues but did choose to hide/work around certain functions that had too many problems to resolve in our current release. For full details on what was fixed, what was missed, and what we decided to leave for the next release you can hit the bottom of the page.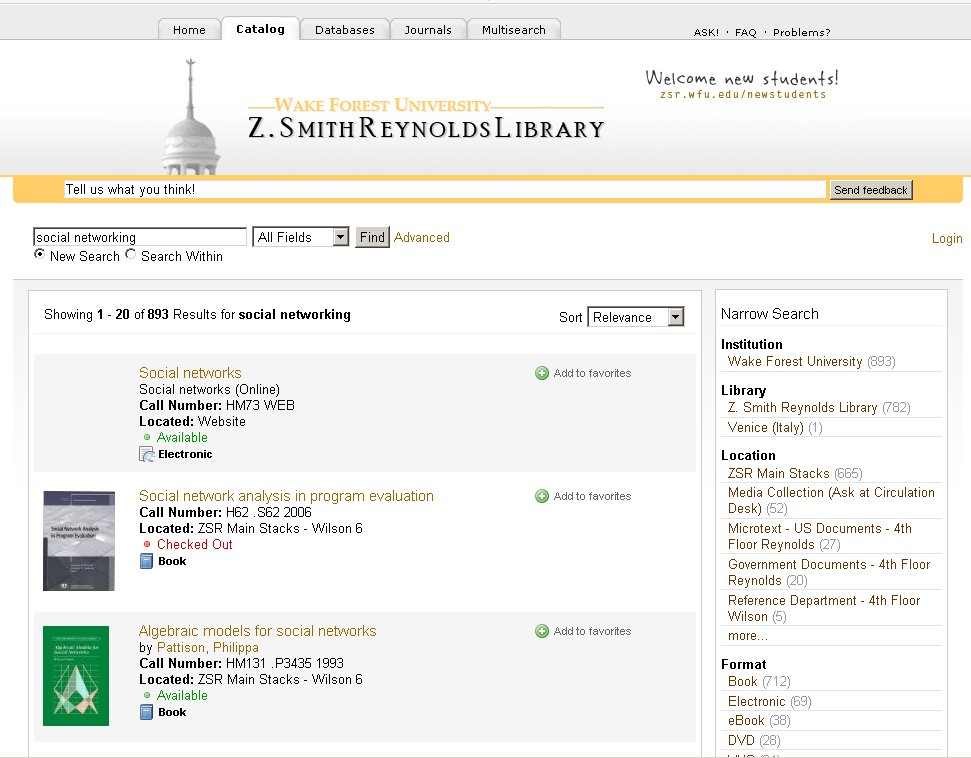 The most recent load ran into a number of data issues related to the addition of a few pieces of information from the holdings and item records into the index, most notably 30 or so records that had invalid MARC tags which would kill our export scripts. In all, out of our 1.7 million records, only 11718 of them errored out. This represents less than .7% of our collection. We will have to address these errors before those records can be loaded.
Please take a few minutes and check out the current system. One of the neatest (in my opinion) features of the system is a broken out list of all of our libraries. We were able to generate this using our holdings data (which is included in another list). This means that we can now have a dedicated catalog for the music, and education, libraries not to mention our own popular video collection.
If you have additional feedback or bug reports – please submit them in our wiki using this link. There will be a staff presentation on Vufind on Tuesday at 3pm in room 476 during which you can find out more about the system.