On Wednesday the Z. Smith Reynolds Library implemented a new discovery system for their library collections. The system, developed initially by Villanova University, employs innovative indexing and searching techniques to help patrons find and interact with library resources.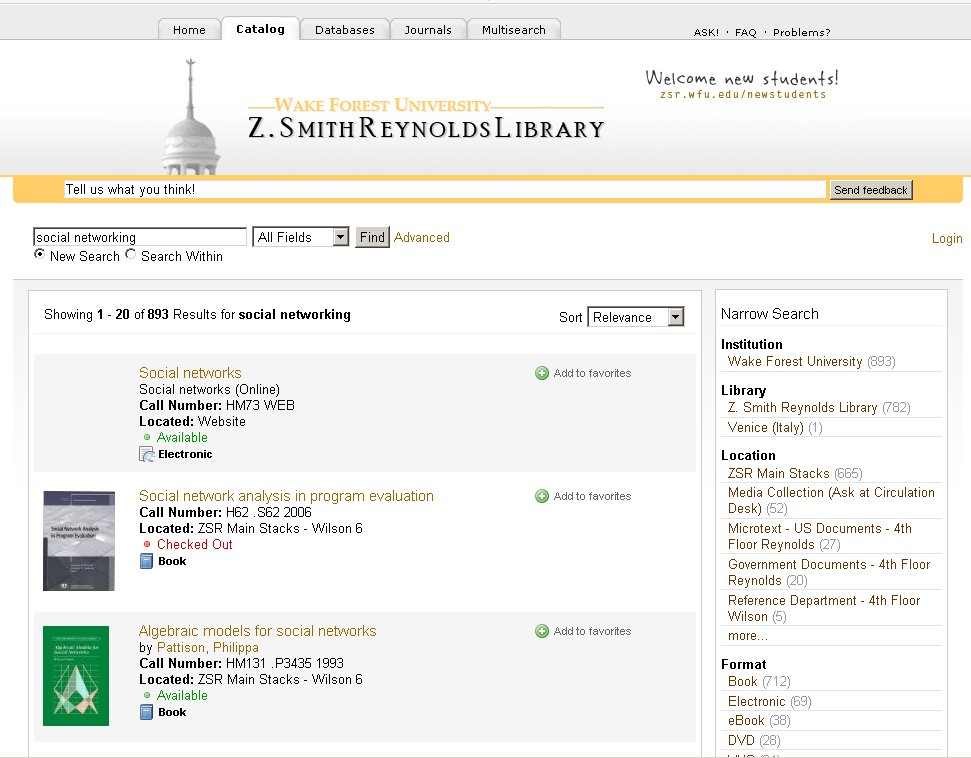 This new tool adds the ability for patrons to discover new relationships between resources through the use of faceted browsing, a technique which is commonly used on web-based stores such as Amazon. It also introduces new community-focused features such as the ability to add comments and tags to catalog records. These features allow library patrons to easily discover resources by combining several limiting criteria (such as format, location, and publication date) using dynamic links on the results page.
The system complements a suite of locally-developed and open source information systems that the library employs including the New Book/Film Walls, WakeSpace (a digital library of WFU collections), Book delivery and reserves services, and library-sponsored blogs and wikis for the university community.