Searchable PDFs of some issues of Wake Forest University's student newspaper, the Old Gold and Black, are now available!
Beginning in January, issues of the Old Gold and Black are being converted into a keyword searchable PDF format and uploaded to replace existing copies, which were not keyword searchable. What this means for users of the collection is that as new copies steadily replace old copies in the digital collection throughout this semester, they will be able to search more and more of the Old Gold and Black by keyword.
The progress of this project can be followed using the keyword searchability progress chart accessible from the Old Gold and Black collection page. The chart, pictured below, shows which issues are currently keyword searchable. As of today, issues from 1916 (when publication began) through 1931 are discoverable through a keyword search.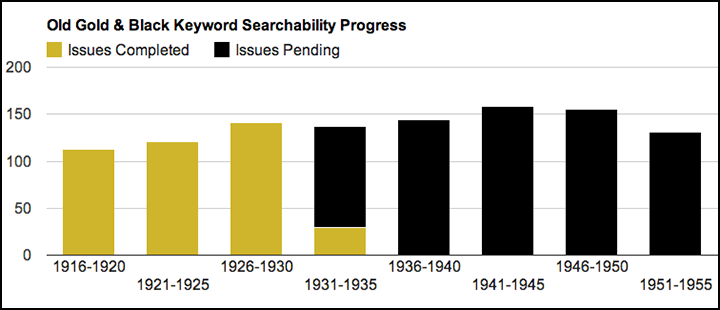 Perhaps you are looking for information about basketball teams throughout Wake Forest's history, or mentions of his or her grandfather who was a student at WFU, or advertisements for Hudson-Belk Stores.  The following provides a simple outline of how to search the collection by keyword.
Searching the Old Gold and Black digital collection
Search for a term using the "Search This Collection" box on the Old Gold and Black collection page. Below is a general search for "basketball."
The search returns issues of the Old Gold and Black containing the keyword for which you searched. Depending on the research mission, and because keyword searchable issues are being added by date, you may want to sort the results by issue date in ascending order.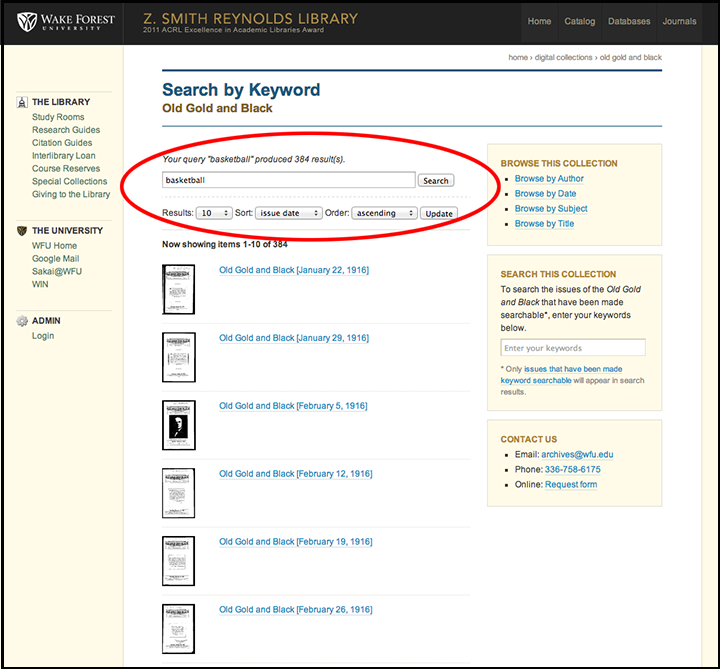 From the search results page, select an item to view in more detail.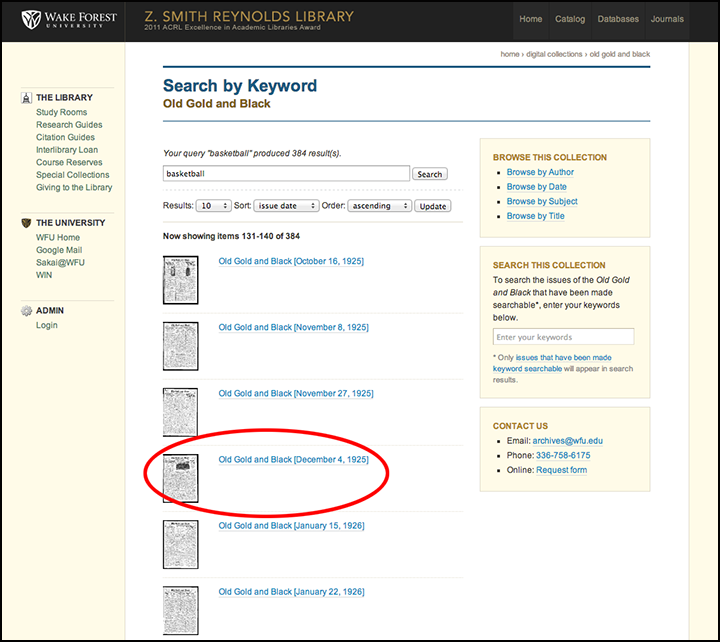 Searching within a particular issue of the Old Gold and Black
We selected the December 4, 1925 issue to view. From the item page, click the "Download" button to view an issue within your web browser or download to your PC.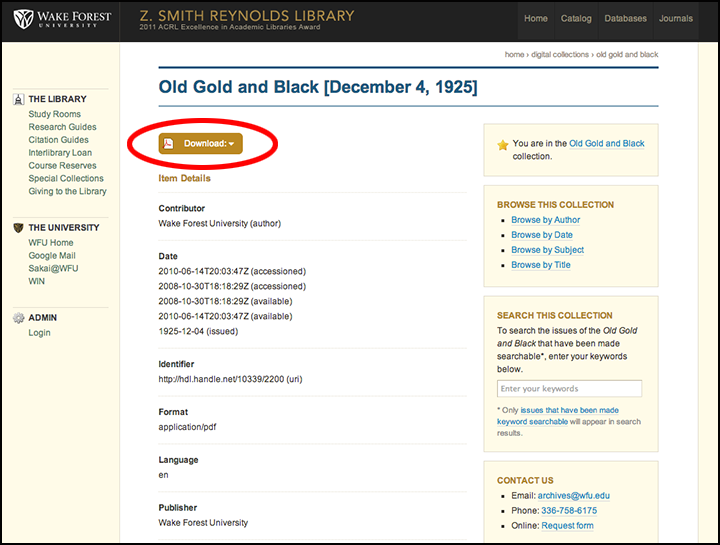 To search for a term within that issue, press the Ctrl + F keys to open the search box of your web browser (in the top right corner of the screen).  Below, a search of the December 4, 1925 edition for "basketball" returned five results, which are highlighted within the document.  You can navigate to each instance of the word "basketball" using the up and down arrow buttons on the search box.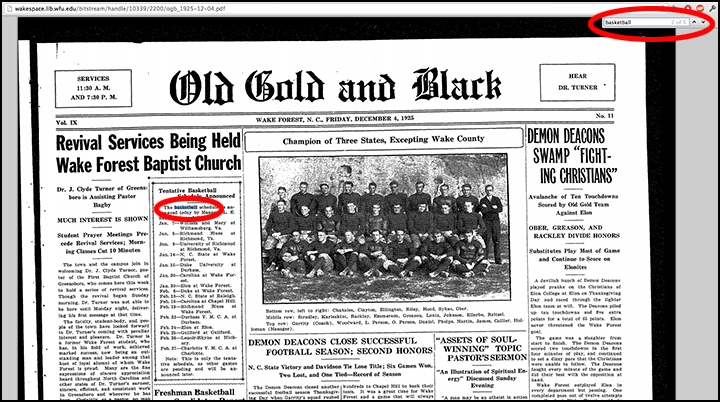 As always, if you have any questions about accessing this digital collection, you may contact Special Collections & University Archives.