In 1867, Pleasant Daniel Gold (1833-1920), a pastor of Wilson Primitive Baptist Church, began publishing the semi-monthly newsletter, Zion's Landmark. The periodical served as a hub of information for subscribers who paid one dollar per year, including sermons, testimonials, letters, alter calls, marriage announcements, and obituaries for its readership. This audience extended beyond Wilson, North Carolina, where Gold preached, to other Southern states including Virginia and Georgia, where associate editors and editresses dispersed the material.
Religious contemplation, celebration, and mourning were essential to this exchange of information, but so too were more temporal concerns. Letters and ads promoted remedies for ubiquitous 19th century illnesses as well as burgeoning railroad depots, providing insight not only into religious discourse, but also more general concerns. Zion's Landmark catalogues the dynamic affairs of Primitive Baptists through a communicative center that reveals as much about 19th century printing and networks as it does the individuals whose perspectives and lives pass through its pages.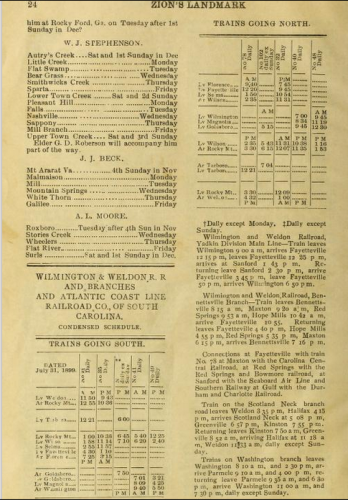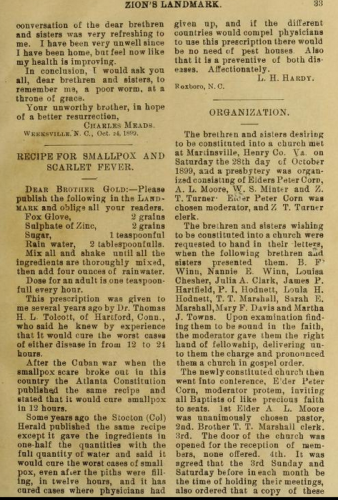 We hope you enjoy Zion's Landmark as a resource and find provocative questions to be answered in our Religion in North Carolina Digital Collection.
Bibliography
https://archive.org/details/zionslandmarkse3318unse_0
Henderson, Lisa H. "He Was Faithful in All His Houses." Scuffalong Genealogy. October 13, 2014. Accessed June 2, 2015. http://scuffalong.com/tag/zions-landmark/.