This article is more than 5 years old.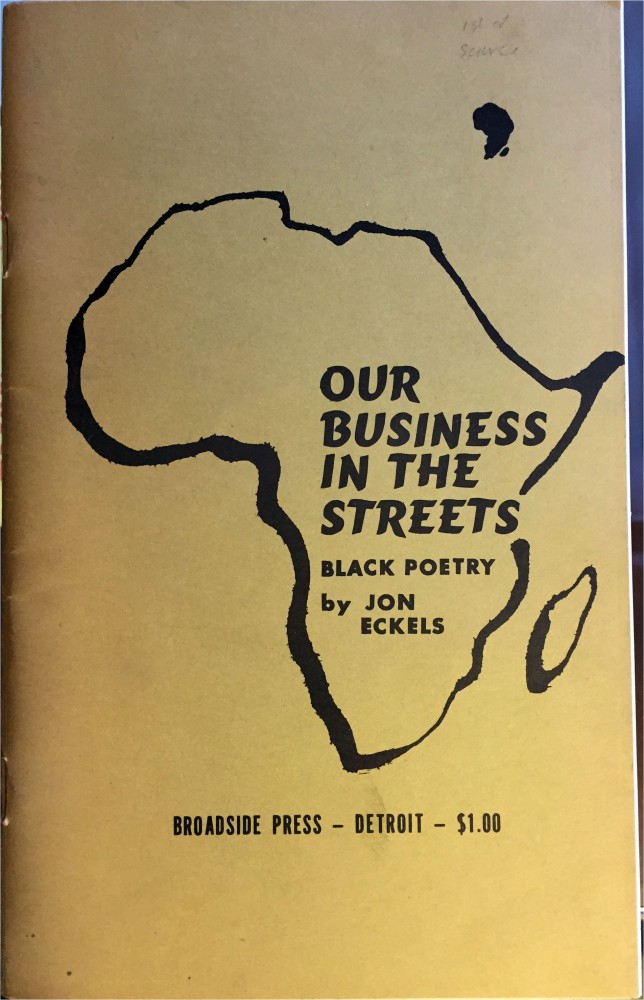 February 1, 2016 – February 29, 2016
Special Collections & Archives Research Room (ZSR 625)
Curated by Megan Mulder
In honor of Black History Month, ZSR Special Collections & Archives has opened a tabletop exhibit of selected items from our African American poetry pamphlets collection.
Purchased by ZSR Special Collections in 1994, this collection of over 300 books, pamphlets, and broadsides was assembled by an anonymous collector. The bulk of the collection dates from the 1960s – '70s, and it includes early publications by many important figures in the Black Arts Movement.  Authors featured in the exhibit include Amiri Baraka, June Jordan, Haki Madhubuti, Margaret Danner, Ted Joans, and many others.
The African American poetry exhibit is located in ZSR Library room 625 and is open to the public Monday through Friday, 9 a.m. – 5 p.m. For more information about the exhibit or the African American pamphlets collection, please contact Special Collections & Archives at archives@wfu.edu.