ZSR's Digital Collections continues to grow. Over the summer we will be adding new collections, and ingesting new materials to current collections. Let's take a look at some of the main projects we are working on.
New Collection
North Carolina Baptist Church and Association Files
During the spring semester, we launched the North Carolina Baptist Church and Association Files collection to provide users access to research materials related to Baptist churches and Baptist church associations primarily in North Carolina.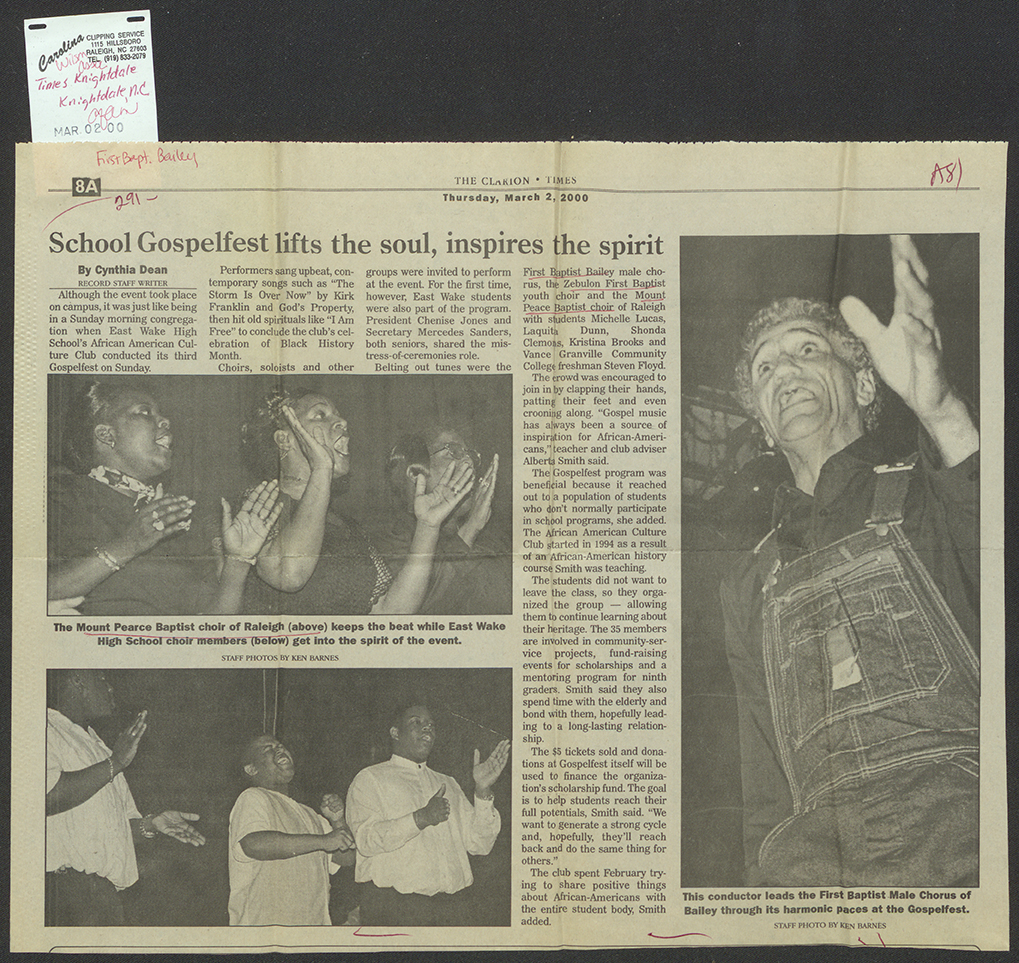 This growing digital collection is comprised of handwritten documents and typed materials such as newspaper clippings, member directories, service bulletins, timelines, programs and various ephemera. Users may uncover milestones, notable members, family history and more. Materials within this collection are both rare and unique. Many of the digitized items are from publications that are not available online anywhere else.
Upcoming Collections
University Archives Records Collection
The University Archives Records Collection is actually a compilation of smaller digital collections related to Wake Forest University. The materials within this digital collection are digitally sourced by ZSR's Special Collections and Archives, and were created by various individuals from the Wake Forest community. Items include images, publications, oral histories and more.
30 Years of Performing Arts: The Secrest Artists Series at Wake Forest University
This digital collection stems from one of our online exhibits, and will soon be made available within ZSR's very own Digital Collections to expand access for our users. It includes materials related to Wake Forest University's Secrest Artists Series—which brought established and rising performance artists to the Wake Forest community—between the years 1983 and 2013.
These items highlight some of the most notable artists to perform for the series as well as the beautifully designed graphic components that announced each season and its performers to the Wake Forest community.
Current Collections
University Archives Photograph Collection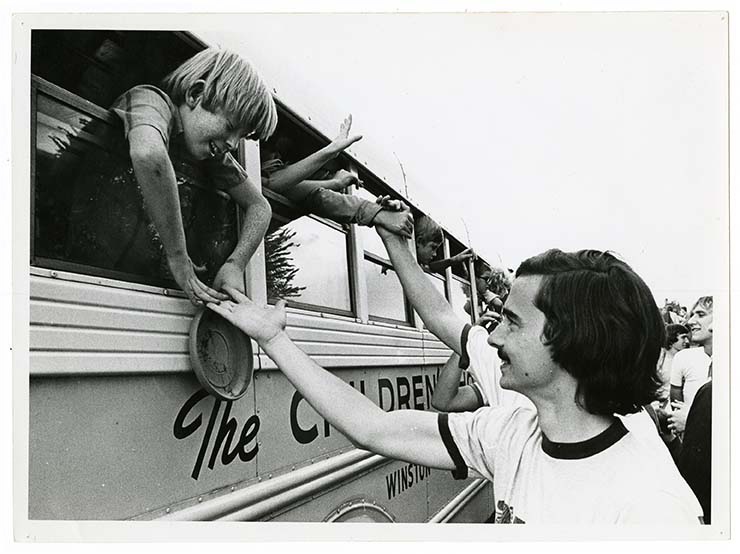 Digitization of our massive University Archives Photograph Collection continues. We will be adding new images online soon. The next round of photographs added will include images related to faculty, fraternities and other student groups.
Old Gold and Black
Last Fall, we resumed digitization of the Old Gold and Black student newspaper. Since the Spring semester, we digitized and added 169 issues–up to October 25, 2012. We are working towards having every issue of the Old Gold and Black available online within our Digital Collections.