It's been just over two years since we redesigned our Digital Collections homepage. Since that time, we have continued to add new collections. As a result, an update was completed this month to enhance browsability.
Each digital collection is now sorted into one of the seven Collection Groups on the homepage: Manuscript Collections, NC Baptist Collections, Rare Books & Print Collections, University Photographs & Multimedia Collections, University Publications Collections, University Records Collections, and Winston-Salem & Forsyth County Collections.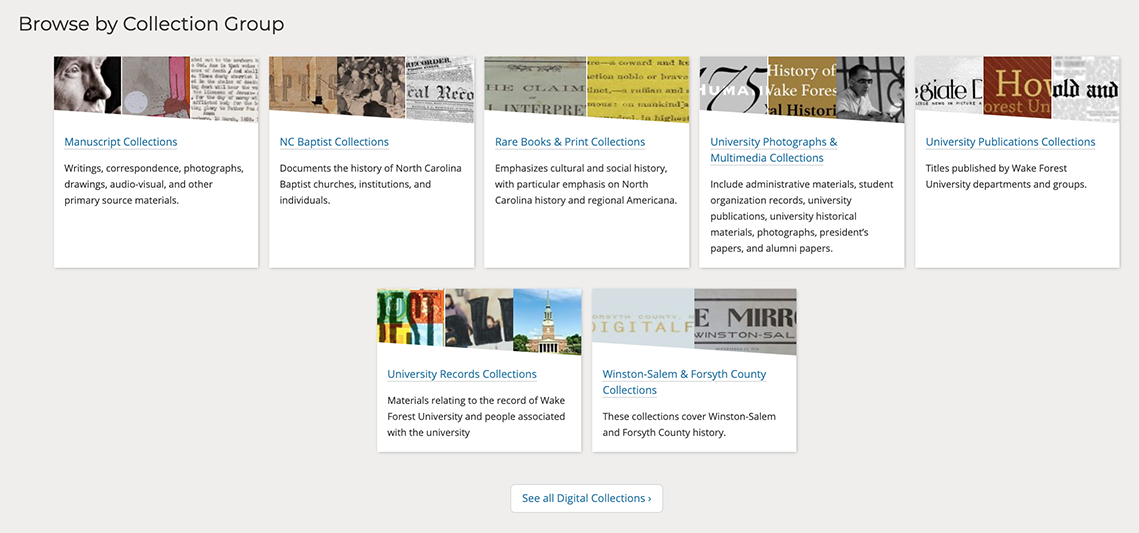 The update was made possible by Kevin Gilberston, ZSR's web services librarian.
Previously, links to all 67 digital collections were shown on the homepage. As the number of our collections increased over time, this list began to cover a sizable portion of the page. Visitors can still see a full list of all of our Digital Collections on a separate subpage.
We anticipate these new changes will help visitors complete their research in a more seamless way.