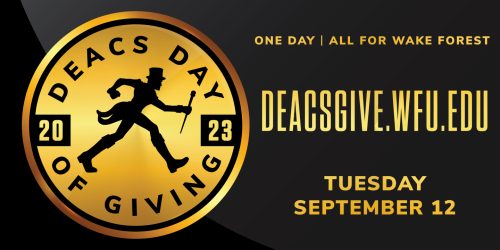 Deacs Day of Giving 2023 is in the books and we are so grateful for the generosity of our supporters! In 24 hours, we raised $1,880 from 19 supporters – wow.
Over the last year, supporters like you allowed us to reach more people than ever with our programming and outreach, student instruction, and collections preservation and acquisitions.
We thank you for your continued support and look forward to an amazing academic year in Special Collections & Archives.