This article is more than 5 years old.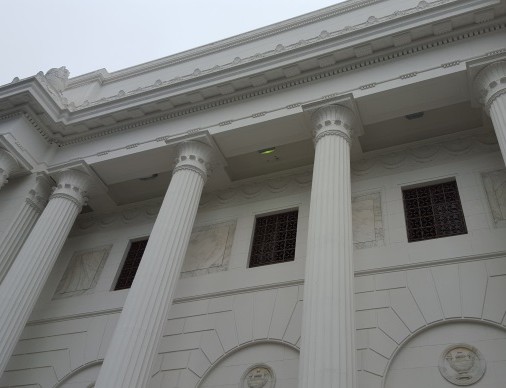 My ALA conference started with an unconference that presented the lens through which I was to view almost everything else that happened in San Francisco. This is going to be more of a thematic post than a play-by-play. Stay with me here.
#critlib: context and an unconference
One of the most interesting things I've been following for the past year or so has been the emerging community that's calling itself #critlib, short for critical librarianship, which meets every other Tuesday on Twitter under that hashtag (more about the chats here and here). In these chats, participants wrestle with the concept of critical librarianship, which, for the purposes of this post, I'll paraphrase as the application of critical theories to library practice: challenging racial, gender, socioeconomic, and other structural inequalities through the work we do as librarians (more about critical librarianship here, and check out the Zotero group if you want a deeper dive). The energy from this group is refreshing and relevant, especially in light of Ferguson and Charleston. (You might have heard of #charlestonsyllabus. You might not know that it was a few #critlib people who helped put it together.)
Anyhow, as a white male raised in a middle-class family, I have more to learn from this discussion than to add to it. When I heard that there was going to be a #critlib unconference on the Friday of ALA, I signed up immediately. About 100 of us gathered in the Gleeson Library on the beautiful hilly campus of the University of San Francisco for a full day of lively discussion. Being an unconference, there was no facilitator for any of the breakout sessions (the rule of the day was "there are no experts"). In the first round, I decided to make myself somewhat uncomfortable and attend a session called "Working in the patriarchal library/why are all my administrators dudes?" It's really no secret that there is a disproportionate number of male administrators in this female-dominated profession, which I've always felt weird about. But since I might one day decide to pursue library administration, I wanted to learn about the things that I should pay close attention to in order to avoid being one of "those" male administrators. The key advice from the others in the room: listen more than you speak, and use your privilege to give voice to those being marginalized.
LITA, all-male panels, and responsibility
I was confronted almost immediately with what I'd learned at the unconference. As a member of LITA's Program Planning Committee, I was asked to introduce a panel and do some general LITA hype work. I showed up to the panel, read my piece, and took a seat to hear what the panelists had to say. Then I looked at the panel. Five middle-aged white dudes talking about library technology, introduced by an (almost) middle-aged white dude representing a library technology association. The panel was great, but I couldn't help but think of the message the makeup of the panel was sending.
Later that same day, I was set to present as part of my own panel–this one on library support for MOOCs. The organizer hadn't provided me with a lot of detail ahead of time, so I showed up without any knowledge of who else would be on the panel. Sure enough, I was part of my very own all-male panel. It was like a punch to the gut.
Had these things happened just a week earlier–before my unconference experience–I wouldn't have thought twice about them. I've presented on all-male panels before. I've attended plenty of them. The takeaway, for me, is that being aware that male voices are dominating certain conversations makes me responsible, inasmuch as I'm able, to use my privilege and my position on planning committees to ensure that a diversity of voices get to be heard. That means encouraging panel organizers to seek out additional voices. That means organizing diverse panels of my own. That means turning down invitations to speak if it's clear that I'm just another dude voice in a sea of dude voices.
Plenty of awesome things
Phew!
As personally challenging as much of my conference was, there were still plenty of awesome things to bring home:
Not surprisingly, lots of folks were talking about the ACRL Framework for Information Literacy. One particularly interesting panel introduced me to Champlain College's stellar inquiry-based IL program. There are really too many good things to say about it here, but I was very impressed with the fact that they eschew teaching tools in favor of wrestling with "big picture" questions related to certain frames. And check out that curriculum map! I do love me a good curriculum map.
Flipping the one-shot was another motif I saw pop up a few times. Librarians at the University of Central Florida are having their students complete online tutorials before coming to their one-shot sessions, which they're now using for more active learning.
I got to check out the Internet Archive (yes, their physical location!) They hosted a little open house with tours and demos. I took some photos. It was fun.
I got to meet Dan Russell, he of Power Searching with Google fame. The Power Searching course was the biggest inspiration for creating our first ZSRx course, and to see Dan in attendance at my panel was a little surreal. Very smart, very passionate guy.
San Francisco puts on awesome parades.
So that's it! This turned out to be a much longer post than I'd anticipated, but if you've read this far, I hope you're able to take something away from it.