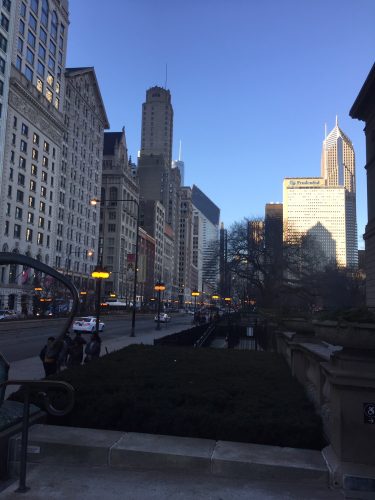 In January, I traveled to Chicago for the Modern Language Association Annual Convention. My presentation, "Language and Labor in the Digital Humanities," was part of the Association of Computers and the Humanities session, "Transacting DH: Roles, Rights, and Responsibilities of Collaboration." The panel was chaired by Lisa Rhody (CUNY), and the panelists included Kathleen Fitzpatrick (Michigan State U), Rikk Mulligan (Carnegie Mellon U), and Dhanashree Thorat (Center for Digital Humanities, Pune, India).
The presentations and discussion focused on the transactional expectations of digital humanities projects and ways to keep humanistic inquiry at the center of projects that are valued according to an increasingly quantitative, metrics-driven system. The ACH blog has posted the abstracts of all of our presentations, and you can access the full text of my paper via Humanities Commons, the MLA's open-access repository.
In a lucky coincidence, the American Historical Association held its annual meeting in Chicago at the same time as the MLA, and the two associations partnered to hold joint sessions and honored badges from both conferences. Some interdisciplinary sessions included "Archives of Images, Archives of Texts: Comics as Sources for Historical Research," "Diving into the Data: What the Numbers Tell Us about the Careers of Humanities PhDs," and "The Black Chicago Renaissance: People, Texts, and Contexts."
One particularly compelling panel I attended was "The Present and Future of Scholarly Publishing: The Faculty Editor's View." The panel was composed of faculty members who work as editors of book series for scholarly presses and the discussion centered on changes in careers in higher education and the resulting changes in academic publishing. The panelists, all widely-published experts in their fields, emphasized the importance of their perspectives due to their understanding of their audience's disciplinary specializations. During the Q&A I raised the question about who, in fact, that audience is: Is it only faculty members in the discipline, or does it also include librarians and other information professionals? The responses were varied, and the resulting conversation highlighted the importance of editors' knowledge of changing trends in academic libraries, particularly regarding collection development.
The MLA won the weather lottery this year, as it was sunny and warm(ish) (in January, in Chicago?!) with absolutely no snow. I was able to walk around town a bit and to stop by the Art Institute to see Chagall's beautiful stained glass windows, and some medieval armor that gave me the giggles.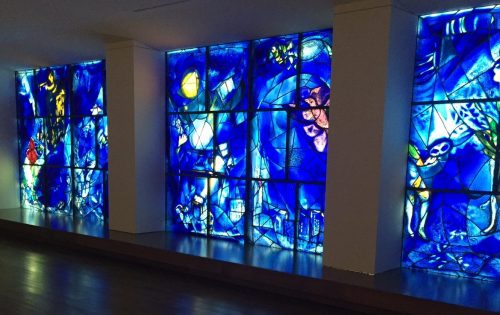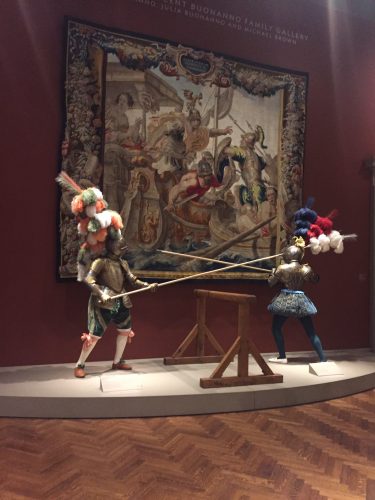 Overall it was a fantastic conference! I am already looking forward to next year's convention in Seattle.