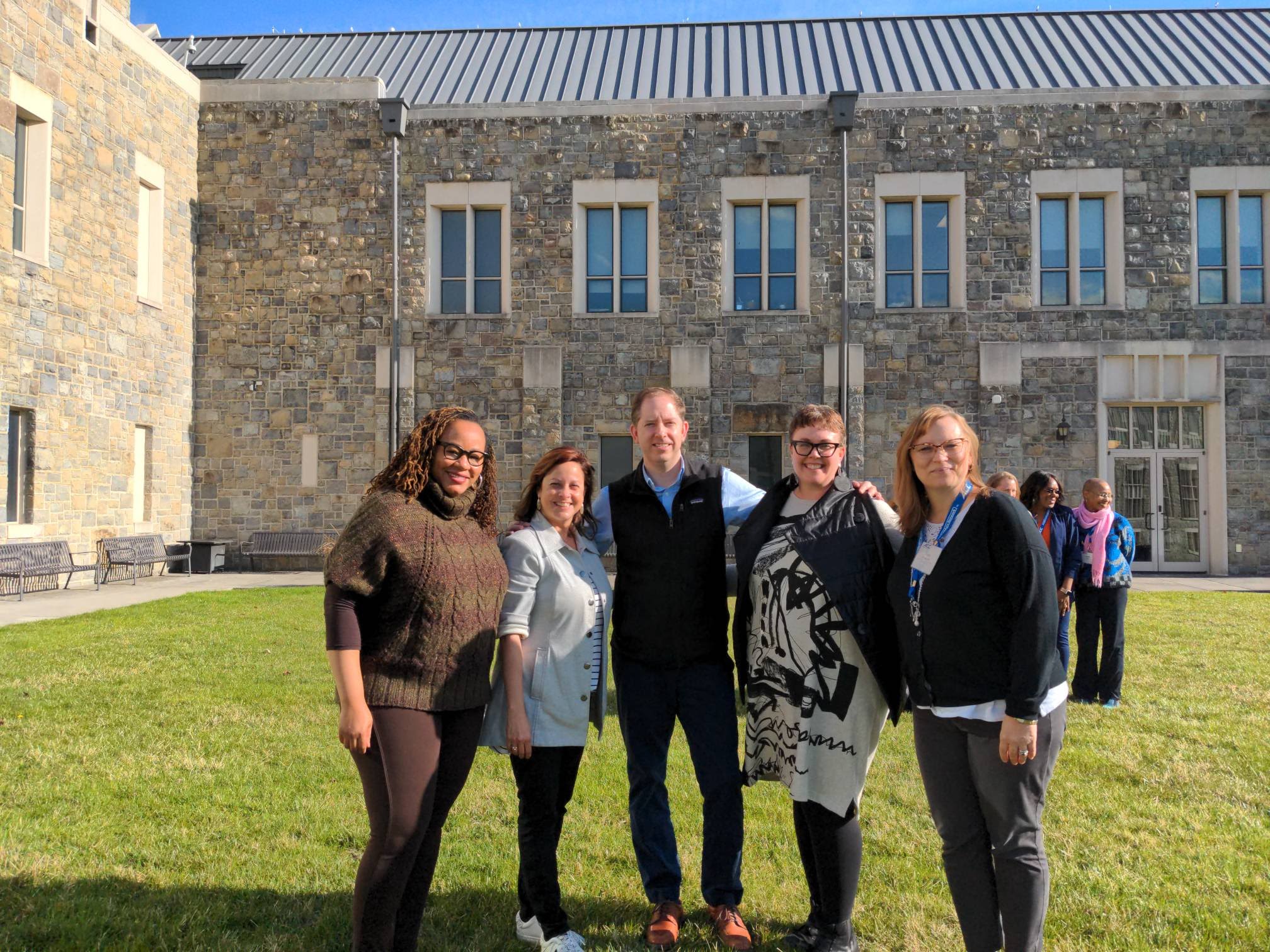 The morning of Thursday, March 10 found me driving through the mountains of southwestern Virginia en route to Virginia Tech for the first of three meetings of the 2022 ACC Academic Leaders Network (ALN) leadership development program. Converging in Blacksburg were 70 leaders representing all 15 ACC schools, gathered to spend 2.5 days together learning about our personal leadership styles and networking with our ACC peers. I am one of five Wake Forest participants this year; my fellow Wake participants are Anne Hardcastle, Associate Dean for Academic Planning, College; Shonda Jones, Executive Director of Academic Programs, School of Professional Studies; Norma Montague, Senior Associate Dean, MS in Management Program, School of Business; and David Taylor, Assistant Dean for Global Study Away, Center for Global Study Programs.
Our sessions were a mix of reflective, small group discussions and panel presentations. We discussed our personal leadership styles, self-care for leaders, self-awareness while leading, identity and diversity, and leading from the middle. The Provost of Virginia Tech, Cyril Clarke, spoke at dinner the first evening, sharing his leadership story and insights into how to be an effective leader, and our own Provost Rogan Kersh spoke on the second morning about the history of ACC collaborations (beyond sports!) and current trends in student demographics. One the final day, we broke into self-selected cross-institutional communities of practice. I am in the support for non-tenure track faculty community, which will cohort together through the year, meeting by Zoom between our in-person gatherings. Past ACC ALN communities of practice completed projects, but this year we are working more like affinity and networking groups, without working on formal projects (likely in awareness that the pandemic has sapped all of us of bandwidth for additional projects). The initial conversation with my community of practice was insightful and we each committed to conducting an environmental scan of our institutions to identify all non-tenure track faculty lines and groups on campus before our next in-person meeting. I'm not sure where our conversations will take us, but I'm interested to learn how Wake compares to other schools in the number and type of non-TT faculty and in how much support is given to them.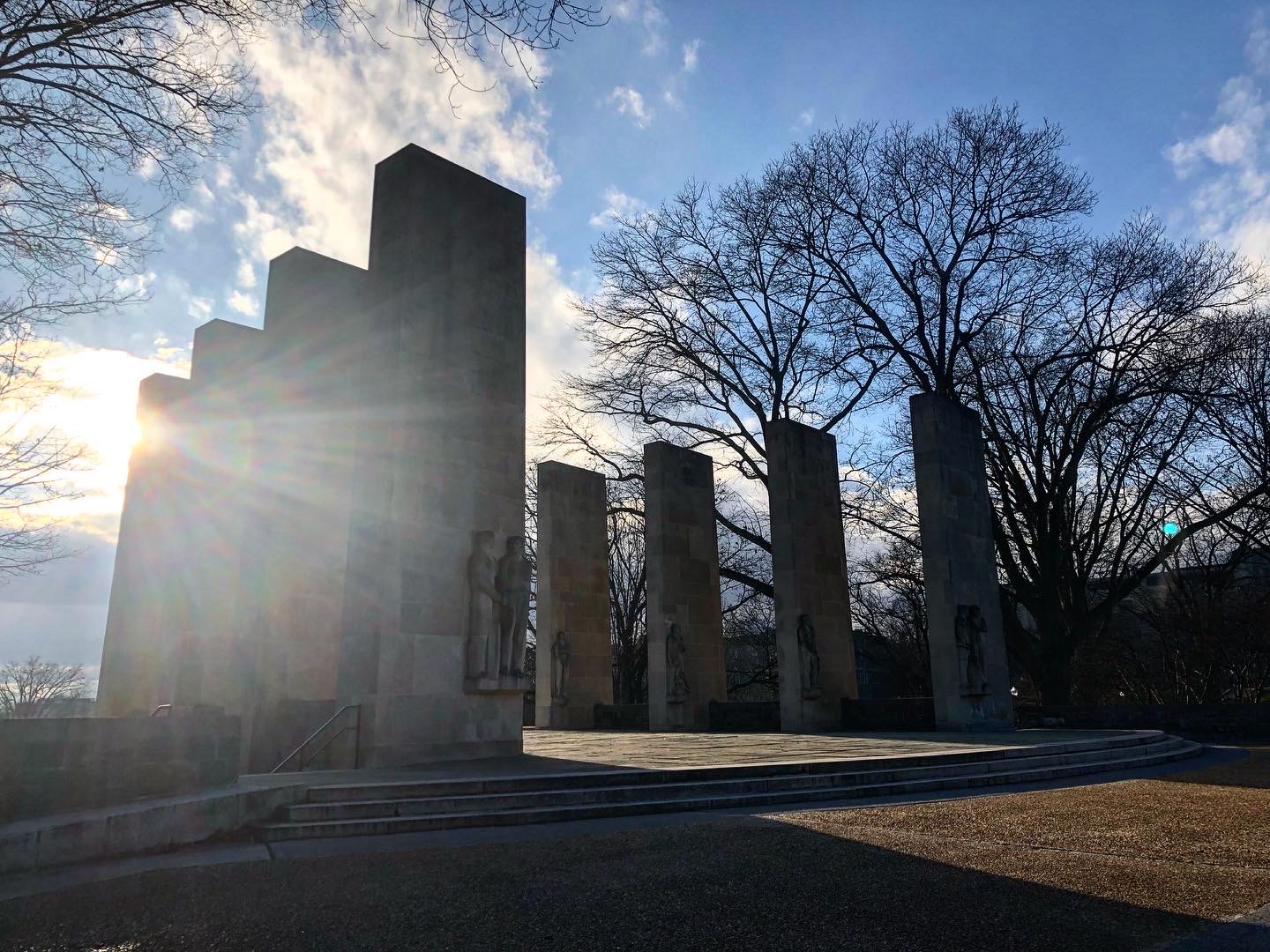 I thoroughly enjoyed the opportunity to spend time dedicated to leadership development and am already looking forward to our June meeting at Boston College. It was a special treat to visit Virginia Tech, where I'd not been before, as it is my father-in-law's alma matter. I took a long solo walk during break time on our first afternoon, visiting Newman Library and the War Memorial overlooking the Drillfield. I also had the opportunity to tour the Moss Arts Center, including going backstage – and center stage! – in the Anne and Ellen Fife Theatre, and having dinner overlooking the football field at Lane Stadium. I shared all my photos with my in-laws, who enjoyed seeing them and reminiscing on their time there (my mother-in-law went to nearby Radford). And in true March weather fashion, we went from 63 degrees on Friday to 2″ of snow Saturday morning, which made for a beautiful drive home.