John M. Memory recently donated a collection of materials compiled by his mother, Odessa A. Memory, to Special Collections & Archives, Z. Smith Reynolds Library, Wake Forest University.  These materials collected by Odessa Memory document people and places around the Riverton area, a rural part of Scotland County, North Carolina.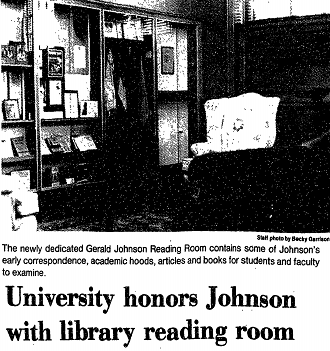 The Odessa A. Memory Collection of Riverton, N.C., History includes essays and writings, as well as publications by individuals who also are from Riverton, such as the Reverend Daniel White. This collection joins other materials in the ZSR Library and Special Collections & Archives, including materials related to John Charles McNeill, Livingston Johnson, and Gerald White Johnson.
If you are interested in donating additional materials documenting the Riverton area, please contact us at archives@wfu.edu.