This January, the North Carolina Baptist Church Records became the newest online digital collection to emerge from ZSR's North Carolina Baptist Historical Collection. As of today the records of 60 church congregations are available online—spanning as far back as the 1700's. The remaining churches have also had their materials digitized, and are currently in the process of being added online. When fully uploaded, this digital collection will include nearly 100 linear feet of original archival records pertaining to 120 Churches.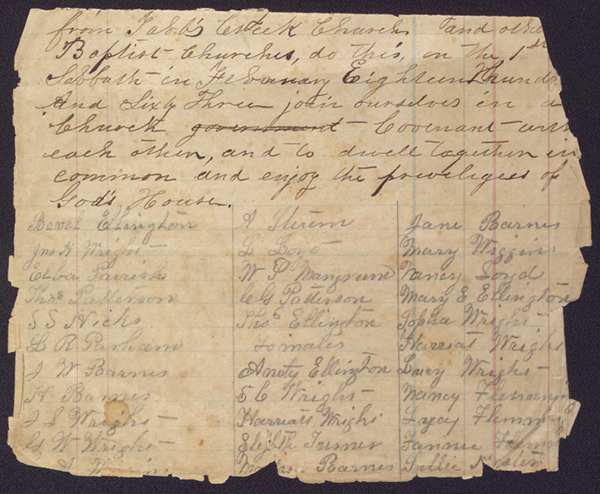 A vast amount of the materials are handwritten, and contain materials that provide timelines of constitutional dates, newspaper clippings, financials, meeting minutes, brief historical sketches, lists of former and current pastors, church directories, photographs, indications of church name changes, divisions, or mergers the church may have gone through, membership listings, financials, or even Sunday school attendance.
Church records prior to 1900 can prove to be very valuable in the United States—particularly regarding births, deaths and marriages of their members. Before 1900 there was not a U.S. death registration system. The birth registration system in the US began in 1915. It wasn't until 1933 that all states were included in the birth and death registration system.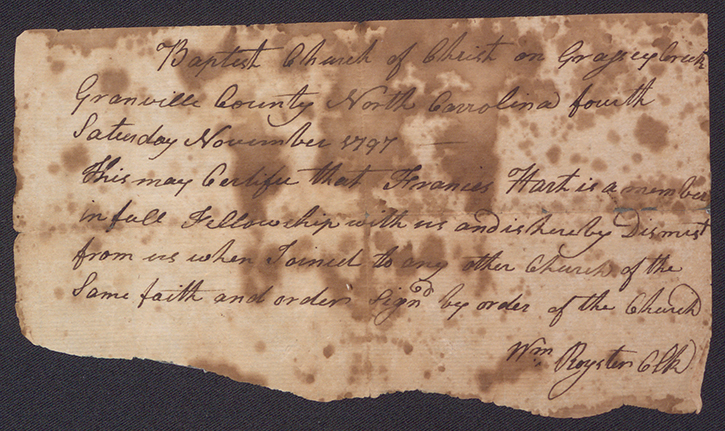 Digitization was primarily performed on two Zeutschel overhead scanners. However, some of the bound volumes are very delicate, and risk damage to their binding if laid flat on the scanner bed. For these fragile volumes, we utilized the BookDrive workstation for digitization. We had to make use of the BookDrive's cradle to reduce any possible damage to the binding. The digitization process does take longer on the BookDrive, but the materials were safe from damage. Some of the bound volumes can reach over 300 pages and span decades.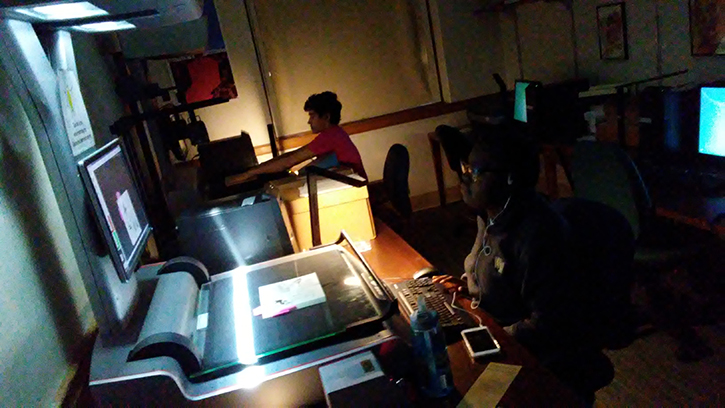 A notable challenge with this project was determining how to digitize some of the materials so that it made sense to the reader. For example, several minute books from the 1800s have information recorded in its first pages, then the creators turned the volume over and wrote records starting from the back end of the volume. There were other contingencies during digitization, such as loose notes within some bound volumes, and documents that were glued together. One of the solutions we implemented to make it easier for the reader, was including notes within key areas of these digitized items to help the reader receive full context of what was digitized.
This project dates back to 2015, which is when Special Collections and Archives was awarded a Library Services and Technology Act (LSTA) grant of $15,235. The money was used to hire a part-time digitization technician, Kylie Bradley, and a part-time metadata specialist, Weihua Wang. The two performed the majority of the work for this project. In addition, Marcia Phillips, a member of the State Baptist Convention of NC History Committee, volunteered to assist with rehousing the physical materials within this collection prior to digitizing. Student assistants completed the remaining digitization during the Fall 2016 semester.