As we come to the end of the 2018 spring semester, the University Archives (Special Collections & Archives, 625 Z. Smith Reynolds Library) would like to remind all staff and faculty that we welcome the transfer of records and papers from university offices. We also encourage students to donate materials which document their time and experiences at Wake Forest. The mission of the University Archives is to preserve historically valuable records and you play an important role in making sure these records are preserved for the future!
Our guidelines cover many different types of records, including:
Curriculum materials, such as course syllabi, course advertisements; and annual reports about the year's activities
Correspondence and memorandums that detail University positions, discussions about faculty scholarship and governance, or even just collegial talk
Meeting minutes, which often contain nuggets of information about new programs, discarded ideas, and the discussions about them
Programs and events, and anything documenting the activities of students, student organizations, and departments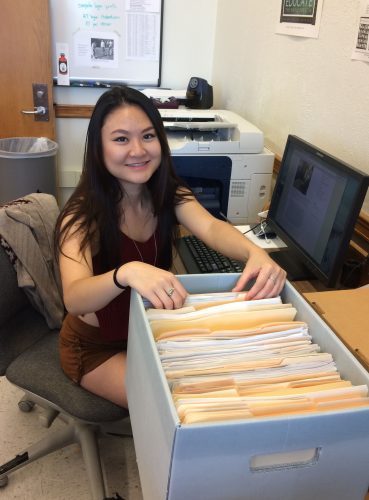 Records are accepted in most formats, including paper records, publications, born-digital content or electronic records, images, and three-dimensional artifacts – for more information, see what the University Archives accepts. Please also consult the University Permanent Records Retention Schedule for specific details on what to keep permanently and what to dispose of, and review our guidelines for transferring university records or donating faculty papers. We are glad to supply boxes, flash drives, or other assistance, as needed. If you have any questions, please contact Tanya Zanish-Belcher, University Archivist, x5755, zanisht@wfu.edu.