Expanding the reach of our Digital Collections is a steady aim at ZSR. An effective strategy to achieve this is by contributing to publically accessible platforms that bring together digital collections on locally focused compilations such as Digital Forsyth, and national stages like (DPLA) Digital Public Library of America.
Most recently is our new role as a contributing institution to the American Theological Library Association (ATLA).  ATLA provides a hub that promotes visibility and access to digital collections related to religion and theology. This is an ideal platform to share our unique collections that focus on North Carolina Baptist churches.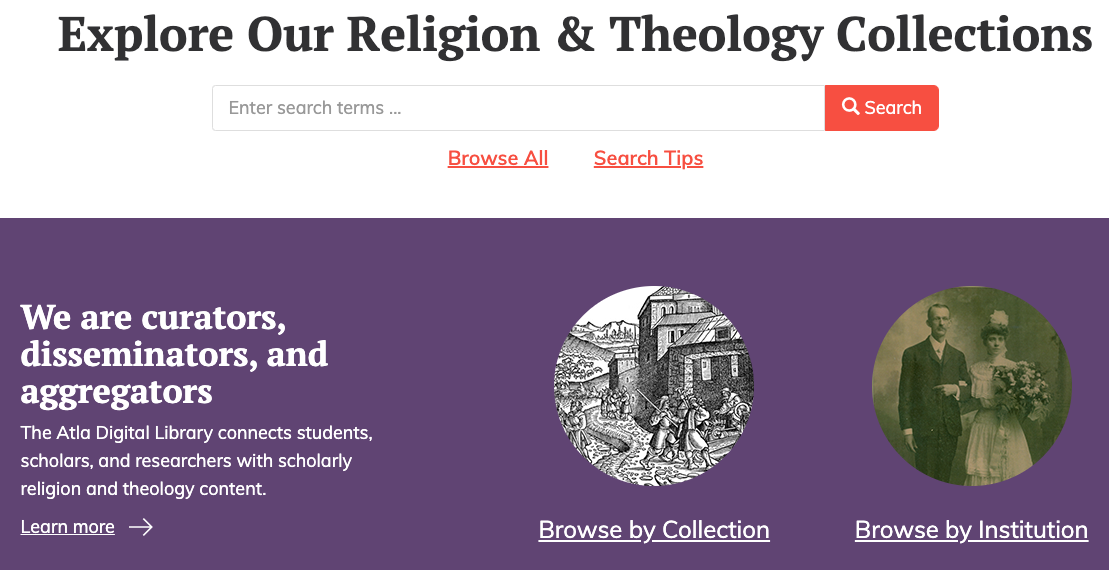 The first collection that we are in the process of contributing to ATLA is the North Carolina Baptist Church Records. Digitization of this collection was funded by a Library Services and Technology Act (LSTA) grant and completed in 2017. As part of our larger NC Baptist Historical Collection, it contains primary resource material from 118 North Carolina Baptist churches (some dating back to the 1700s). A total of 618 items are in this collection. It is anticipated to be accessible via ATLA this month.
The process of providing our collection to ATLA consisted of working with ATLA's digital projects coordinator and supplying them with the collection's metadata. When viewers select an item to access on ATLA, the item's page will include metadata elements such as "title", "date", "language" and the description of the item. To view the actual contents of the item, the url linking back the contributing institution's digitized material is also available.
ZSR joins 43 other institutions as an ATLA contributor. We are looking forward to potentially adding more collections!