We added a new section in our Digital Collections this month spotlighting unique items selected from our ZSR staff. Each month our new Staff Picks section will feature three handpicked items to showcase the array of materials within our Digital Collections.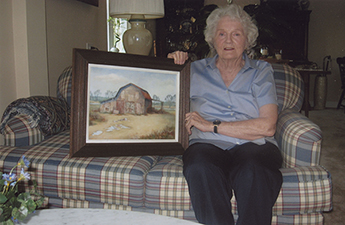 I had the pleasure of selecting our picks for the month of March.
Because March is Women's History Month, I thought it would be great to spotlight a prominent figure from Wake Forest. Dorothy "Dot" Casey was a WFU faculty member for 38 years and retired from the university in 1988 as the director of women's athletics. The full audio interview is available here.
North Carolina A & T State University marching band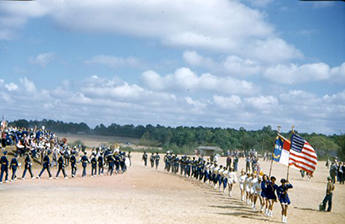 As an alumnus of NC A&T, I love this set of photos from the Lloyd Winchell Biebigheiser Collection. In honor of Wake Forest University relocating to Winston-Salem, this 1950's photo shows the A&T marching band parading on the grounds of Wake's soon to be constructed campus.
Old Gold and Black [March 11, 1933]
My third selection is relevant to US history for the month of March. On March 4, 1933, Franklin D. Roosevelt was inaugurated as the nation's 32nd president, and also marks his historic quote, "the only thing we have to fear is fear itself," from his inaugural speech.

The March 11, 1933 issue of the Old Gold and Black student newspaper is the first issue following FDR's renowned inauguration, and has a few pieces in regards to the event.
Please check back in April. We will have a new selection of Staff Picks to explore!