This article is more than 5 years old.
Indianapolis was the site of this year's conference, and I must admit that I was slightly hesitant about the location at first.  After all, Indianapolis isn't one of the first locations that come to mind for a conference, library-related or not.  But Indianapolis turned out to be a very charming city with several attractions.  In addition to the widely known Indianapolis Motor Speedway and the Colts, there is also the Canal Walk and the Soldiers' and Sailors' Monument that are true symbols of the city.  The fact that the State House was next to the hotel was even better!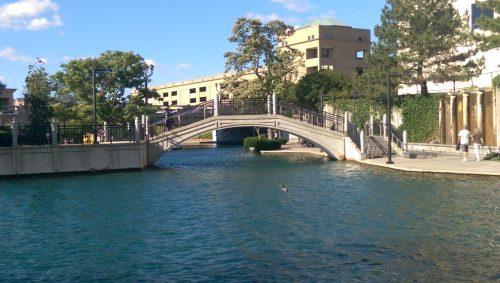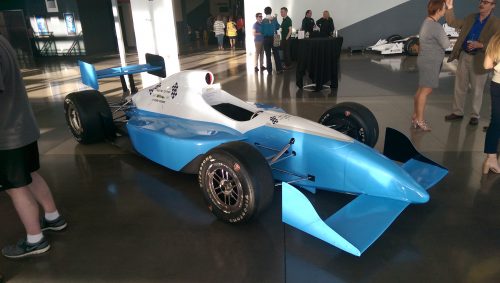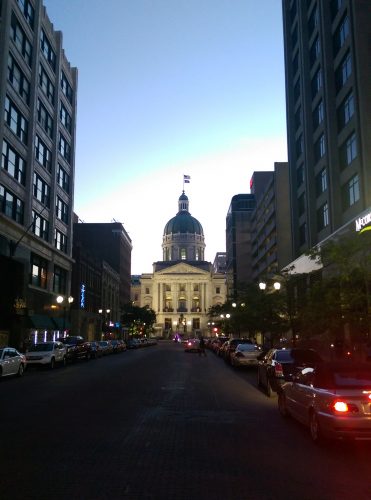 NASIG's annual conference was also a good one this year.  This year continued the trend of streaming the daily Vision Sessions along with new highlights such as snapshot sessions by library school students.  The strong programming for the conference (guided in part this year by programming planning co-chair Steve Kelley) was exceptional, clustering around several themes.  If anyone would like to talk about these in greater detail, please let me know.
Notable Vision Sessions.  This year's vision speakers spoke on an array of differing topics, all of which were relevant to the current state of libraries and their practices. Data scientist Dr. Michel Dumontier discussed the FAIR (Findable, Accessible, Interoperable, Reproducible) Data Principles that are intended to expand knowledge discovery and the exchange of information across the internet.  Librarian and ALA Councilor-at-Large April Hathcock spoke about the intersections and intersectionalities that exist in scholarly communication, expressing what can be done to bring others onto the same road through a variety of diverse paths.  Finally, information science professor and comics historian Dr. Carol Tilley presented the history of comic books and libraries, particularly through the lens that many libraries didn't feel that the medium was worth adding to their collections until the end of the twentieth century.  The subject matter of session reflected a diverse school of thought and the question of "why" could be asked on several different fronts.
Links to all three Vision Sessions can be found here.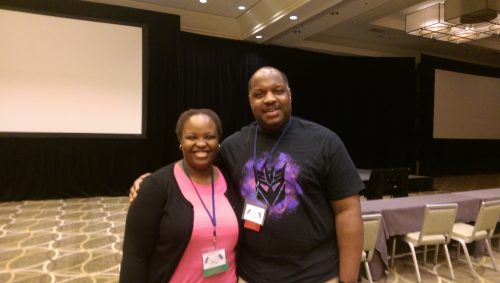 Alma and BIBFRAME.  Each NASIG conference has had its touchstone, with electronic resource management systems and open access being notable one from previous years.  This year's hot topics were Alma and BIBFRAME, with several sessions devoted to an aspect of each.  Alma had sessions ranging from migration, implementation, and troubleshooting, with different speakers presenting about the successes and challenges they experienced.  BIBFRAME was also widely discussed, with one session that I found helpful, "BIBFRAME for Non-BIBFRAMErs."  Since I'm not a cataloger, I don't have firsthand knowledge about all its capabilities, but sessions like these have helped me to become more familiar with the techniques that are involved.  Alma and BIBFRAME won't be going away so there should be more sessions about both at later conferences.
Other Sessions.  There were several sessions that were as interesting in their own way.  "Datavi$" was about using empirical evidence to supplement decisions regarding collection management.  "Technical Services and the Virtual Reference Desk" explored the procedures used to answer the question of whether one library's technical services staff needed to participate in regular virtual reference sessions.  "Predicting the Future in 3,000 Words and Charts" described the process of putting together the annual journal pricing article by Library Journal.  And as mentioned previously, there were the snapshot sessions by library school students and the Great Ideas Showcase of poster sessions.  A lot of information was shared during this conference that could lead to the germination of many good ideas.
New Beginnings.  This year's conference was somewhat bittersweet since it was my last one serving as a member-at-large on NASIG's Executive Board.  I enjoyed the last two years of my term, as I learned a lot more about the inner workings of the organization and liaised with three of its committees.  Most of all, it reaffirmed my love of NASIG and why I want to see the organization continue to prosper in the years ahead.  Although I've stepped down from the Board, I will be serving on two committees during the next two years.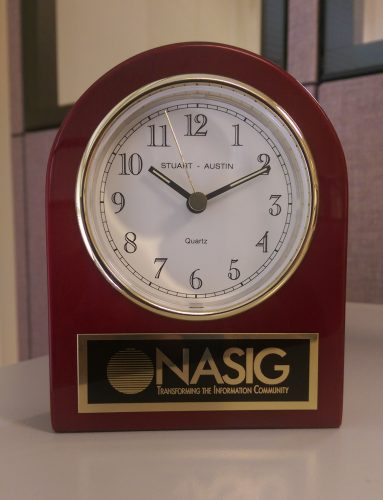 Next year's NASIG conference will be in Atlanta, so it will be nice to have another location so close to home!