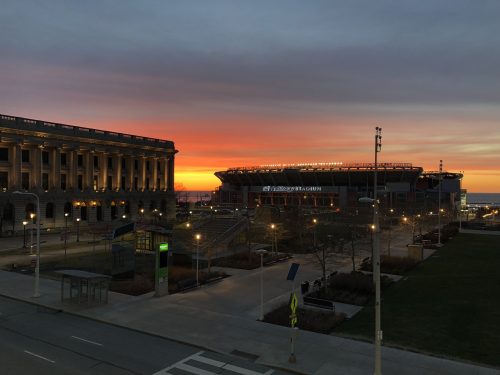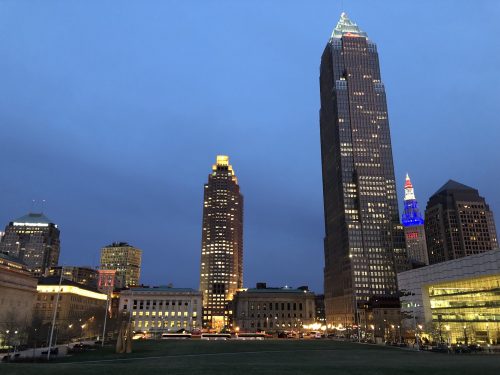 Finally, no good conference is complete without a little bit of sightseeing, and an 8.5 hour road trip provided plenty of time for sights, stories, sing-alongs, and a good ol' fashioned game of Oregon Trail via text between Wagon 1 (Kathy, Meghan, Summer, & me) and Wagon 2 (Kyle, Roz, Mel, & Mary Beth; thanks to Kyle for giving me a broken leg!). I thoroughly enjoyed walking around downtown Cleveland and sitting outside during breaks for fresh air and strong breezes coming off Lake Erie. And Friday night's views were incredible!
Final Thoughts
ACRL is a wonderful conference and I am grateful I returned. I encourage anyone who's never attended to consider going in 2021! However, since it's in Seattle, I don't think I'll be road-tripping for that one…
*I attended my first ACRL Conference in Baltimore in 2007 expressly because there was a highlighted session on scholarly communication. I believe it was one of three, total. That room was maybe a quarter full. It's a different world 12 years later!