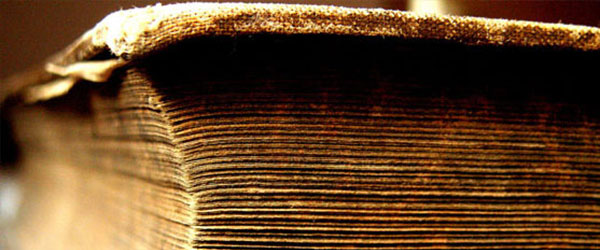 Archival resources are more important than ever for research and instruction. Even as we discuss the future of information and libraries, historical research remains a necessary foundation for successful scholarly work.
Have you ever been in a class where your professor requires at least one "primary source" reference? Have you wondered about where to find the personal papers, manuscripts, maps, historical photographs, ephemera, or books of a person, company, community, or historic period? You may discover that history is rooted in what is documented in the historic record. Technology has made historical research easier, by allowing us to search inventories of collections (also known as finding aids), view digital images of records, objects, and artifacts, and create and archive born-digital records. Nothing says you did your research like an image or quote from the original source!
For faculty, teaching and encouraging historical research methods help students understand the origins of theory and practice in nearly every field. Because of the variety of archival materials available for research through the web, students can quickly engage with human experience and culture. Subject-based repositories and global catalogs make it easy to discover archival resources such as finding aids and digitized items. If you are interested in a demonstration of research using rare books or manuscripts, or how to research these online, contact Special Collections and Archives.
There are many places to search for archival resources. Some are local, but millions of records and digital objects can be explored online.
Increasingly, the unique collections of libraries, archives, and museums can be discovered and interacted with online. As we find ways to make these archival resources available through description and digitization, questions about preservation and access to born-digital resources (our future archival resources) are not far behind. How do you see yourself using archives and special collections for your work?