Student assistants play a huge role in Z. Smith Reynolds Library. Within each of the library's departments, their contribution to library services is all-important. This is truly the case in ZSR's Digitization Lab where students digitize thousands of objects each semester.
During the 2015-16 academic year, eight student assistants provided their services in the Digitization Lab, primarily on two major digitization projects: the Biographical Files and Wake Forest Magazine. Both collections have had recent uploads to ZSR's WakeSpace Digital Collections this semester.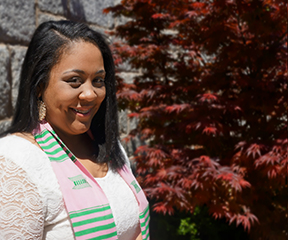 "Naturally, the most rewarding part is seeing the materials that you worked on being posted online for the public's use," KaDeidra Baker explained. "That is truly when you see the fruits of your labor."
KaDeidra is a sociology major with minors in American Ethnic Studies (AES) and Women's, Gender & Sexuality Studies (WGS). The Shelby, NC native is also one of three graduating seniors who worked in the Digitization Lab this year, along with Abby Brown and Devin McIlvain. With their departure at the end of this semester, all three would agree that the utmost reward from working in the Digitization Lab is seeing the materials they digitized now available online.
"The most rewarding experience was finishing the Wake Forest Magazine project because it felt great to know that all of the history contained in the issues will be able to live on digitally, allowing people to look back on Wake's past even if the physical copies are either lost or damaged," Devin said.
Learning The Ropes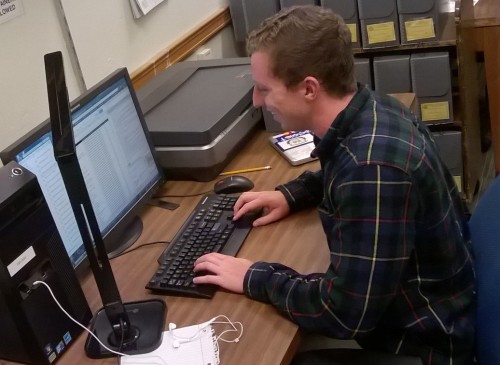 Devin is an English major who is originally from Huntington, WV. He began working in the Digitization Lab at the beginning of the Spring 2016 semester. As the newest of all the student assistants in the lab, this was his first experience working in any digitization lab. Devin's first assignment was to assist with the digitization of Wake Forest Magazine by utilizing the BookDrive DIY workstation. He later became an integral part of compiling the metadata for Wake Forest Magazine and also for the Biographical Files project.
Depending on the task, students are subject to using either the BookDrive or Zeutschel workstations, along with various imaging software such as Adobe Photoshop, Adobe Acrobat, Adobe Bridge, BookDrive Capture, BookDrive Editor Pro and Omniscan. They are also entrusted to use sound judgement when handling delicate materials to be digitized, and pay close attention to detail when entering and updating metadata, as well as using the correct file naming convention pertaining to each project.
Devin revealed that his greatest challenge was handling the older, delicate Wake Forest Magazine issues, particularly issues from the 1930's and 1940's. And though some processes in the lab are automated to handle large quantities of files, getting accustomed to the repetitive nature of digitizing numerous documents and inputting scores of metadata was also a test that Devin successfully overcame.
"I managed to persevere and stay focused on the task at hand," he said.
KaDeidra added, "The repetitive nature of many of the tasks in the lab is actually quite relaxing. The lab is such a calming place to be both physically and mentally for me. Coming to work in the Digitization Lab has been a great 'break' during the ever-hectic class day."
Finding a stopping point before the end of her shift was KaDeidra's biggest obstacle to master in the lab. When digitizing materials or entering metadata in the Digitization Lab, it is common to become fully immersed into the task at hand. Devin has fondly referred to this as "getting in the zone." Sometimes when this happens, a student's shift can be over before creating a stopping point.
"It sounds like such a trivial thing," she said, "however I am the type of person who has to finish whatever I have started… It just bothers me knowing that I am leaving something incomplete until my next work shift."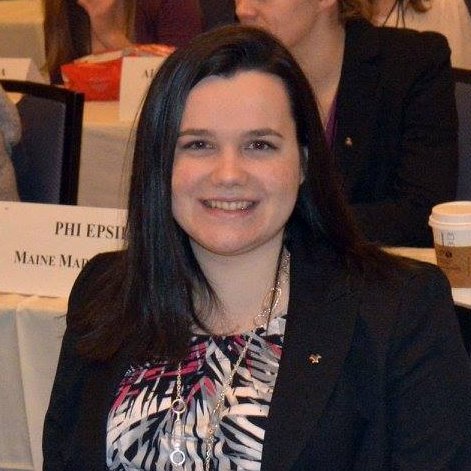 Both KaDeidra and Abby began in the lab as sophomores in 2013. Abby is a history major from Charlotte, NC. She recalled her first assignment of locating materials for "Coming Home to Mother Dear," a digital anthology curated by Chelcie Rowell, ZSR's digital initiatives librarian. The collection includes archival materials related to homecoming at Wake Forest.
Abby remembers collaborating with student colleague, Alana Mills, to compile the materials. "The biggest challenge was collecting material for the Homecoming project," Abby said. "Alana and I worked together to sift through issues of The Howler [yearbook] and the Old Gold & Black [student newspaper] to determine the start of homecoming at Wake Forest, and choose what materials would go into the exhibit. I had never done anything like this before, and it was exciting to work on."
Looking Ahead
All three seniors agree that working in the Digitization Lab has helped them to grow professionally. Devin said, "The Digitization Lab has improved my computer savvy as well as my work ethic."
Abby plans to eventually work in a library or museum, and strongly believes that what she has learned will be applicable to her career goals. Both Devin and KaDeidra will be attending law school in the fall. Devin was accepted to the University of Denver Law School to study environmental and natural resources law. KaDeidra will be attending North Carolina Central University's School of Law in Durham, NC. She noted that what was learned in the Digitization Lab can be directly applied to key aspects of law practice.
"The Digitization Lab has taught me to pay great attention to detail and also how to document things efficiently in order to be as organized as possible. I definitely think that these skills will prove to be beneficial to me in both law school as well as in my legal career," she said.