Recently the Museum through its parent organization The Wake Forest College Birthplace Society received an IMLS grant to identify, describe, scan, and make digital copies available through Wake Forest University's Z. Smith Reynolds Library. The Institute for Museum and Library Services (IMLS) is an independent Federal agency that supports Museums and Libraries across the nation by making grants available to preserve and make their collections more available to the public.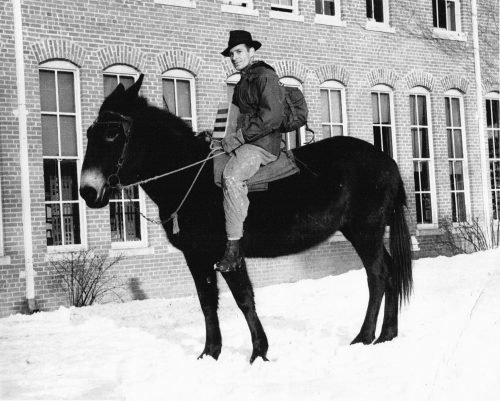 The Wake Forest Historical Museum holds thousands of images of life in and around the original Wake Forest College campus and the town of Wake Forest, North Carolina. The museum staff, led by digital librarian Jessica Geter, identified over 750 images that were unique to the Museum. In other words, no known copies exist in private collections, either at Wake Forest University or other institutions. These photos tell a large portion of the story of Wake Forest College in the days prior to its move to Winston-Salem in 1956, and they capture life in a small thriving college town in eastern North Carolina. Wake Forest was in so many ways the ideal college town. It had a vibrant downtown full of movie houses, soda shops, pool rooms, department stores and restaurants that catered to college students. Among those students were notables such as Arnold Palmer and Carroll O'Connor, an actor famous for playing the role of "Archie Bunker."  There was a faculty "unrivaled by any" in the likes of William Louis Poteat, his world-renowned organist and Metropolitan Opera baritone son Hubert Poteat, George Washington Paschal, Needham Gulley, and scores of others over a century and a quarter of Wake Forest history. The collections of the Museum provide a quick glimpse into their private lives.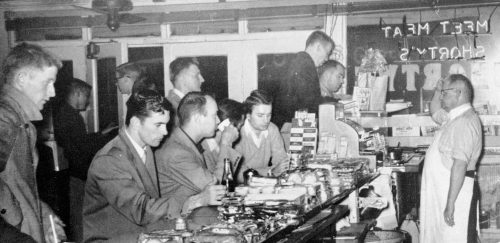 We invite you to access ZSR's website and search the photo collection. While the Museum's photo collection continues to grow, other original photos no doubt still hide among other holdings, and additions are yet to be made. Please enjoy this photographic tour of much of the first 122 years of Wake Forest history.