It seems like everyone's favorite quarantine activity is genealogy. Since we were sequestered by Mother Nature in March, Special Collections & Archives has answered around 100 research questions. We typically don't do research for our patrons, so at the beginning, our mantra was, "Please hold until the world returns to normal." Most patrons were happy to wait until we reopened, while others ghosted us because it was just too long of a wait — both understandable reactions. Over time, the reference questions built up in our LibAnswers queue, and we all pretended like everything was fine.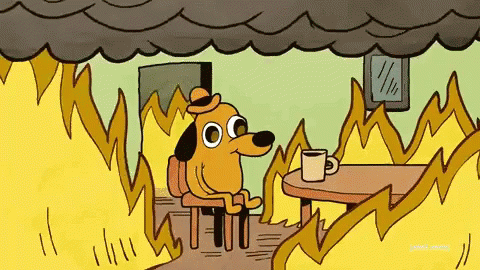 But in July, we made the decision to begin conducting research for the patrons. We still didn't know when we would reopen to the public and even if we did, it didn't seem safe for the patrons and the entire ZSR staff. The caveat was that for us to do research for patrons, they had to provide us with very specific goals and background information, even encouraging them to tell us what folder they wanted to see by sharing the finding aid.
Many requests could be scanned quickly (huge thanks to Melde Rutledge for his speedy scans), such as researchers wanting a copy of a dissertation, but the genealogy questions took time. A bulk of our church collections are on microfilm and we only have one machine, so Rebecca and I assigned ourselves tickets and a day of the week where we would be in. Then we got to work.
If you've ever used a microfilm machine, you know it can be slow, especially if the materials are handwritten. Nearly all the Baptist requests were patrons wanting to gather information about relatives, so all we had was a name, a range of years, and a desktop folder full of screenshots. Depending on the microfilm requests, some took about an hour, the longest taking four hours. Many patrons didn't find what they needed in our screenshots, while others were thrilled to find exactly what they needed.
For the foreseeable future, this is going to be the way we operate for non-WFU patrons. Like every department, we've gone through different iterations of "normal," pivoting as needed and trying to keep up with changes. We assume as we move into Fall, our focus will shift from genealogy to student and faculty research. This will bring its own set of challenges, but as everyone has muttered to themselves at least one hundred times since March, we'll make it work.