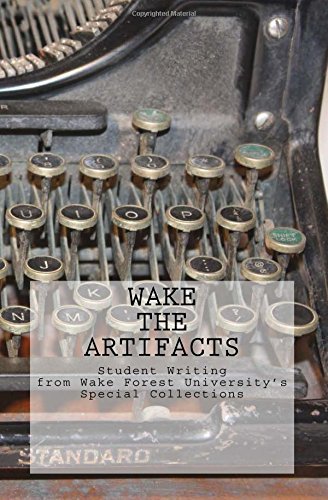 Wake the Artifacts
Wake the Artifacts: Student Writing from Wake Forest University's Special Collections has been published.
On January 29th at 7:00 pm, a group of talented Wake Forest University students entered the Z. Smith Reynolds Library to challenge their creative abilities and participate in a writing event unlike any other.
Read more about this event in Writers Camp Wrap-Up ›
About the Camp
Funded by the Provost's Fund for Academic Innovation
The inspiration for Writers Camp @ ZSR came after a group of ZSR librarians heard Jane McGonigal present "Find the Future: The Game" during the American Library Association's 2014 Annual Conference. The ZSR Library wanted to provide an opportunity to engage students interested in writing outside of the classroom and to offer these students the opportunity to become published authors.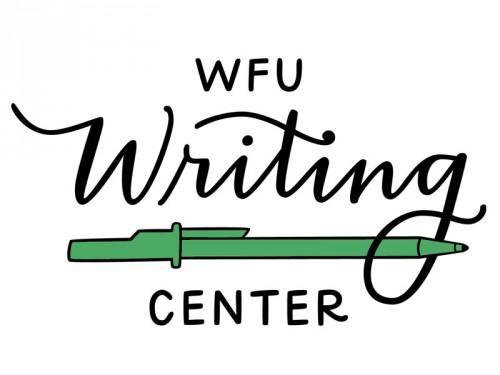 After reviewing participant applications, a group of 30-50 student authors will be selected to meet at ZSR on the evening of Friday, January 29th from 7:00 pm to Saturday, January 30th at 7:00 am and write a collection of stories (or essays or poems) that will be published in a book and cataloged with each participant listed as an author. Student authors will receive a copy of the book, and the opportunity to be part of a panel at Words Awake! 2016.
During the Summer of 2015, The Writers Camp @ ZSR committee was formed and the Writing Center was brought in to help plan, market, and lead the event scheduled for Friday, January 29th 2016.
Writers Camp @ ZSR Committee
Hu Womack – Instruction and Outreach Librarian
Ryan Shirey – Director, WFU Writing Center
Bill Kane – Director of Digital Publishing at Wake Forest University
Tanya Zanish-Belcher – Director of Special Collections & University Archivist
Kate Brooks – Executive Director of Personal and Career Development
Meghan Webb – Reference Services Coordinator
Craig Fansler – Preservation Librarian
Carolyn McCallum – Cataloging Librarian
Peyton Barr – Wake Forest Fellow
Laura Denlinger – Administrative Assistant, WFU Writing Center
Amanda Keith – Manager, Wake Forest University Press
Tom Phillips – Director, Wake Forest Scholars
Call for Applications
Calling all Wake Forest student writers, storytellers, poets, and artists! Your chance to become a published author is here! Applications are now open for the inaugural Writers Camp @ ZSR, to be held on Friday, January 29th, 2016.
Note: The call for applications is now closed.
---
---