Calling all Wake Forest student writers, storytellers, poets, and artists! Your chance to become a published author is here!
Deadline for applications is Wednesday, November 20, 2019.
About the Camp
Funded by the Z. Smith Reynolds Library, the WFU Writing Center, and the Office of Personal and Career Development
The inspiration for Writers Camp @ ZSR came after a group of ZSR librarians heard Jane McGonigal present "Find the Future: The Game" during the American Library Association's 2014 Annual Conference. The ZSR Library wanted to provide an opportunity to engage students interested in writing outside of the classroom and to offer these students the opportunity to become published authors.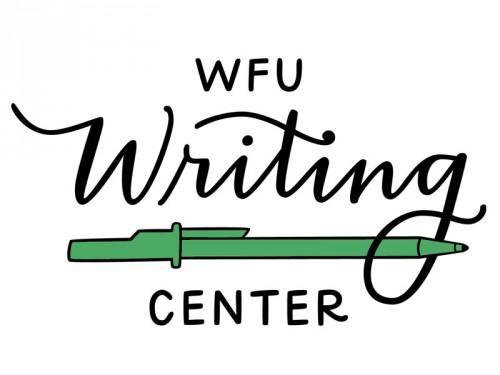 After reviewing participant applications, a group of 30-50 student authors will be selected to meet at ZSR on the afternoon and evening of Friday, January 31st from 4 pm until midnight, and write a collection of stories (or essays or poems) that will be copy-edited by WFU Writing Center graduate students, published in a book and cataloged. The evening will end at midnight with desserts and a toast to the authors. Each participant will be listed as an author and will receive a print copy of the book.
If you want to know more about our previous Writers' Camp, you can read a recap of the event by one of our student authors in the Old Gold and Black, our student newspaper.
Writers Camp @ ZSR Committee 2019-20
Hu Womack – Instruction and Outreach Librarian
Ryan Shirey – Director, WFU Writing Center
Bill Kane – Director of Digital Publishing at Wake Forest University
Tanya Zanish-Belcher – Director of Special Collections & University Archivist
Allison McWilliams – Assistant Vice President – Mentoring and Alumni Personal & Career Development
Amy Willard – Associate Director Office of Personal & Career Development
Meghan Webb – Instruction and Outreach Librarian
Craig Fansler – Preservation Librarian
Carolyn McCallum – Cataloging Librarian
Grace Waldrip – Administrative Assistant, WFU Writing Center
Amanda Keith – Manager, Wake Forest University Press